If You Think the Virgin Mary Urinals Are a Sign of Westernization…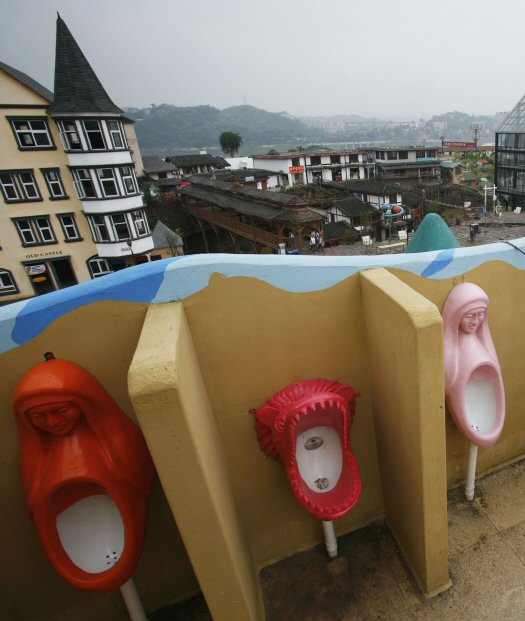 Just wait until the John the Baptist Bidet Hits the streets.
From Foreign Policy's blog comes news and pics from the Chinese city of Chongqing, which has
has opened the world's largest restroom. The four-story, 1,000-stall facility features TVs, a soothing soundtrack piped throughout, crocodile- and Virgin Mary-themed urinals, and stalls with no roofs for those who prefer to relieve themselves al fresco.
A local government official brags, "We are spreading toilet culture…. After they use the bathroom [people] will be very, very happy."
They'll be going to hell, but they'll be very, very happy.
Friday afternoon brainteaser: What do they call Turkish toilets in Turkey?