A Chilling Tale of Global Warming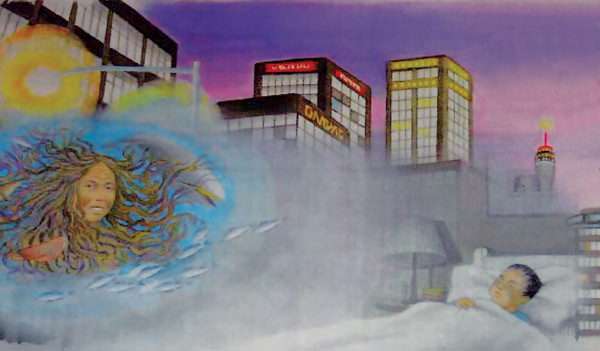 The United Nations has ventured into children's publishing with a scary story about a small boy who loses a dogsled race because of global warming. In November the odd little picture book cum policy brief, Tore and the Town on Thin Ice, made the rounds at the U.N. Climate Change Conference in Kenya.
The night after he loses the race by falling through a weak place in the ice, Tore has a dream in which he sees the Inuit goddess Sedna, who warns him that "rich countries use—and waste—an awful lot of energy. Huge cars. Too many cars instead of efficient trains and buses." The animal kingdom comes out in full force with some nightmarish warnings of its own. A snowy owl tells Tore winning dogsled races "might not be your top worry" soon, since "some people who hunt for a living are already going hungry because a lot of seals and walruses are heading north." A polar bear moans that he is starving, and then—when Tore gets upset—a whale calls to him: "That's the spirit! Get good and angry. You'll need all that energy to make a difference."
Tore awakes, furious and full of resolve to build solar panels and to nag his parents about their gasoline consumption—the United Nations' idea of a happy ending.