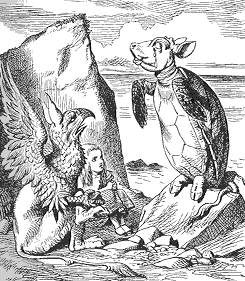 Check out this tale of the rise and fall and semi-statist rise of the Cayman Turtle Farm:
Wild sea turtles were declining rapidly when Cayman Turtle Farm Ltd. was created in the West Indies in 1968. The farm, located on Grand Cayman Island, hatched green sea turtles in captivity and raised them for meat. By selling these turtles, it reduced the incentive of poachers to take endangered wild turtles. The farm also released year-old hatchlings into the ocean and supported turtle research.

The farm quickly gained fame as an example of "enviro-capitalism"—entrepreneurial protection of the environment. "The net contribution to the survival of the green turtle has been enormous," wrote R. J. Smith.
Unfortunately, because of restrictions on the international sale of turtle products (did you know turtle oil used to be a component in perfume?), the farm wasn't profitable. It's now government-run and aims mainly at tourists, but it's still an excellent example of profit-motivated stewardship.
Turtle soup, in additional to being quite tasty, also inspired this obscenely whimsical fragment of verse from Lewis Carroll, sung by the morose Mock Turtle:
"Beautiful Soup, so rich and green,
Waiting in a hot tureen!
Who for such dainties would not stoop?
Soup of the evening, beautiful Soup!
Via PERC.