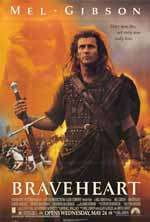 Earlier this week, swords were banned in Scotland. Seriously. Starting in 2007, sales of swords will be forbidden, licensing and registration of sales of "non-domestic knives" will be mandatory, and shopkeepers will need permission from local councils to sell anything scarier than a chef's knife.
The announcement of the ban follows a five-week amnesty, in which blade owners were encouraged to turn in their weapons voluntarily. Chief Inspector Alex McGuire, from the Safer Scotland co-ordination unit, said he was "deeply disappointed" to learn that more than 400 knives had been seized by police sweeping Scottish streets in the weeks following the amnesty:
"Although it shows that police are proactively searching for knife carriers, it clearly shows that there are individuals still out there who continue to think it's acceptable to carry a weapon in 21st Century Scotland."
To add insult to injury, police and politicos are encouraging shopkeepers to stop selling weapons now, and calling for the public to boycott shops that increase sales in the months leading up to the ban.
Perhaps it's time for Scotsmen to ask themselves WWWWD? (What Would William Wallace Do?)
Kerry Howley wrote about Scotland's ban on glass in pubs earlier this summer.