In a piece about the omnibus appropriations bill back in November, I suggested that one factor driving wasteful legislation is the speed with which bills are passed, not only foreclosing debate but rendering it effectively impossible for most legislators to have even read the laws they're voting on in any detail.
Now Matt Yglesias has posted a handy-dandy chart from Rep. Louise Slaughter's report on procedural abuses by House Republicans [PDF] showing just how little consideration time some major legislation gets: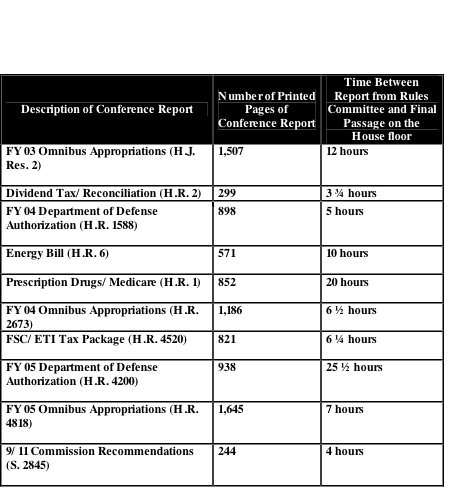 I'll repeat the suggestion I made in the November piece: We need a cooling-off period, maybe a week, between the time legislaton's introduced and the earliest date it can be voted on.
UPDATE: Commenter Chris Monnier notes that the group Downsize DC is lobbying for legislation to do just that.