Frugality, Government-Style
Pundits tell us that this is an era of government austerity. Reaganism and taxpayers' revolts, the argument goes, have put a lid on government spending. But it seems that state legislators haven't been listening to the pundits.
A survey by the National Association of State Budget Officers predicts that spending, not including capital investments, by state governments will rise by an average of 6.8 percent in 1989—2.2 percentage points above the expected 4.6 percent rate of inflation. Spending will grow fastest in Vermont (16.9 percent) and Hawaii (16.3 percent). Only two states—Alaska and Wyoming—plan to cut spending from 1988 levels.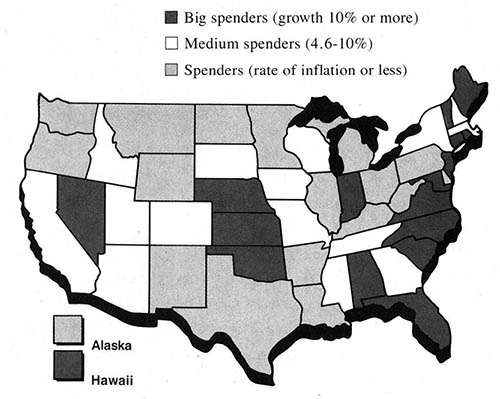 This article originally appeared in print under the headline "Frugality, Government-Style".