Shooter Kills 12 in California Bar
The bar was packed with people for college night.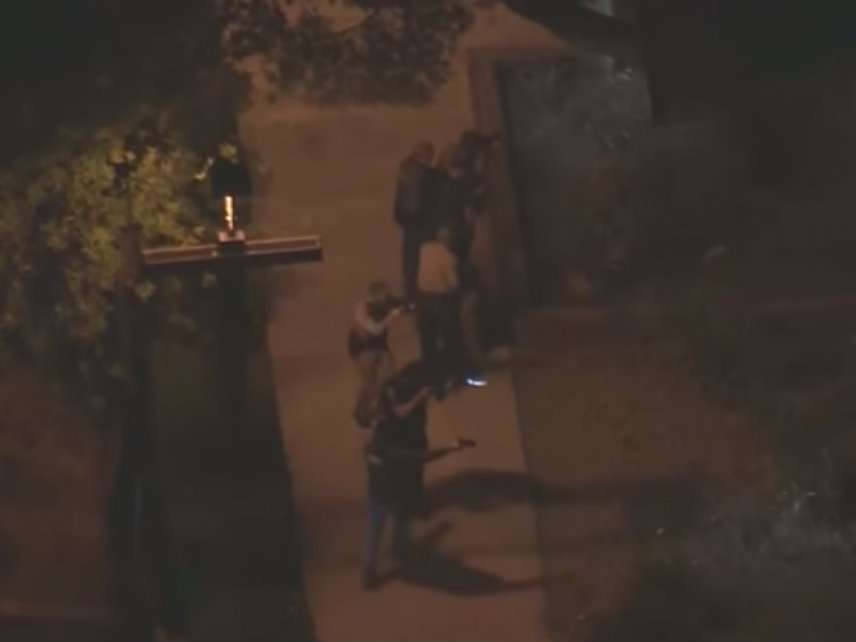 Authorities say 13 people are dead, including the alleged shooter, after a gunman opened fire last night at a bar in Thousand Oaks, California.
Among the dead is Sgt. Ron Helus, a 29-year deputy of the Ventura County Sheriff's Office. Helus is believed to have been among the first law enforcement officers to arrive on the scene following reports of a shooting.
The other victims remain unidentified. Between 10 and 15 people sustained minor injuries, according to authorities.
According to Ventura County Sheriff Geoff Dean, the suspected shooter has been identified as 28-year old Ian David Long.
Long is reportedly a Marine Corps veteran.
Witnesses tell CBS Los Angeles the gunman first opened fire at a bouncer and a cashier before shooting in the vicinity of the dance floor.
"I started hearing these big pops. Pop, pop, pop. There was probably three or four, I hit the ground," one witness tells KABC. "I look up—the security guard is dead. Well, I don't want to say he was dead, but he was shot."
It's not clear what the shooter's motives were. Dean told reporters that the gunman appears to have shot himself, according to CBS News.
The shooting occurred at the Borderline Bar & Grill, a western-style bar located about 30 minutes away from Pepperdine University. The bar was full of people for a college country music event, and Pepperdine University confirmed that some of its students were there last night.
Dean, meanwhile, said investigators have only found one weapon at the scene. "Right now as far as we know there was only one handgun, but that could certainly change as we do a more thorough search of the building," he said. Dean later said Long carried out the massacre with a Glock 21 handgun equipped with an extended magazine.
This post has been updated.