Extreme Vetting of White House Job Candidates, Uber Backs Down, Jon Huntsman to be Russian Ambassador: A.M. Links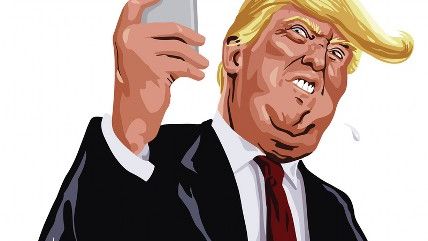 Doddis/Dreamstime.com

The Trump administration is reportedly deploying some "extreme vetting" on the social media accounts of White House job candidates to ensure they've never publicly expressed anything negative about their potential boss.

In great news for the taxi cartels, Uber announced it will no longer use its "Greyball" tool, which means more Uber drivers will be subject to arbitrary stings by authorities.
Boston's Mayor Marty Walsh (D) and Massachusetts Gov. Charlie Baker (R) both say they will refuse to march in Beantown's St. Patrick's Day Parade if a group of gay military veterans is not permitted to march as well.
Plainclothes policing in Baltimore comes to an end.
Forget the "Fight for 15" or "bringing jobs back to America," the burger-flipping robots are already upon us.
Israel's World Baseball Classic team has made the typically dull tournament interesting by surprising almost everyone with a first round sweep of the competition.
Cable cord-cutting means ESPN's business model is collapsing.
Jon Huntsman has accepted President Trump's offer to be the next ambassador to Russia. Huntsman is a former Republican Governor of Utah, as well as a former ambassador to Singapore and China. He also ran for the Republican nomination for president in 2012, and has been insulted by Trump on Twitter for his diplomatic efforts.
Jon Huntsman called to see me. I said no, he gave away our country to China! @JonHuntsman

— Donald J. Trump (@realDonaldTrump) February 9, 2012