Fables of the DeFlynnestration: The New Fifth Column
Podcast talks IC drama, media idiocy about uninviting Kellyanne Conway, and Thomas L. Friedman's awfulness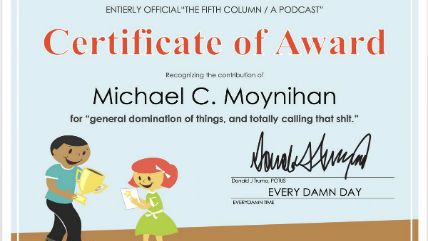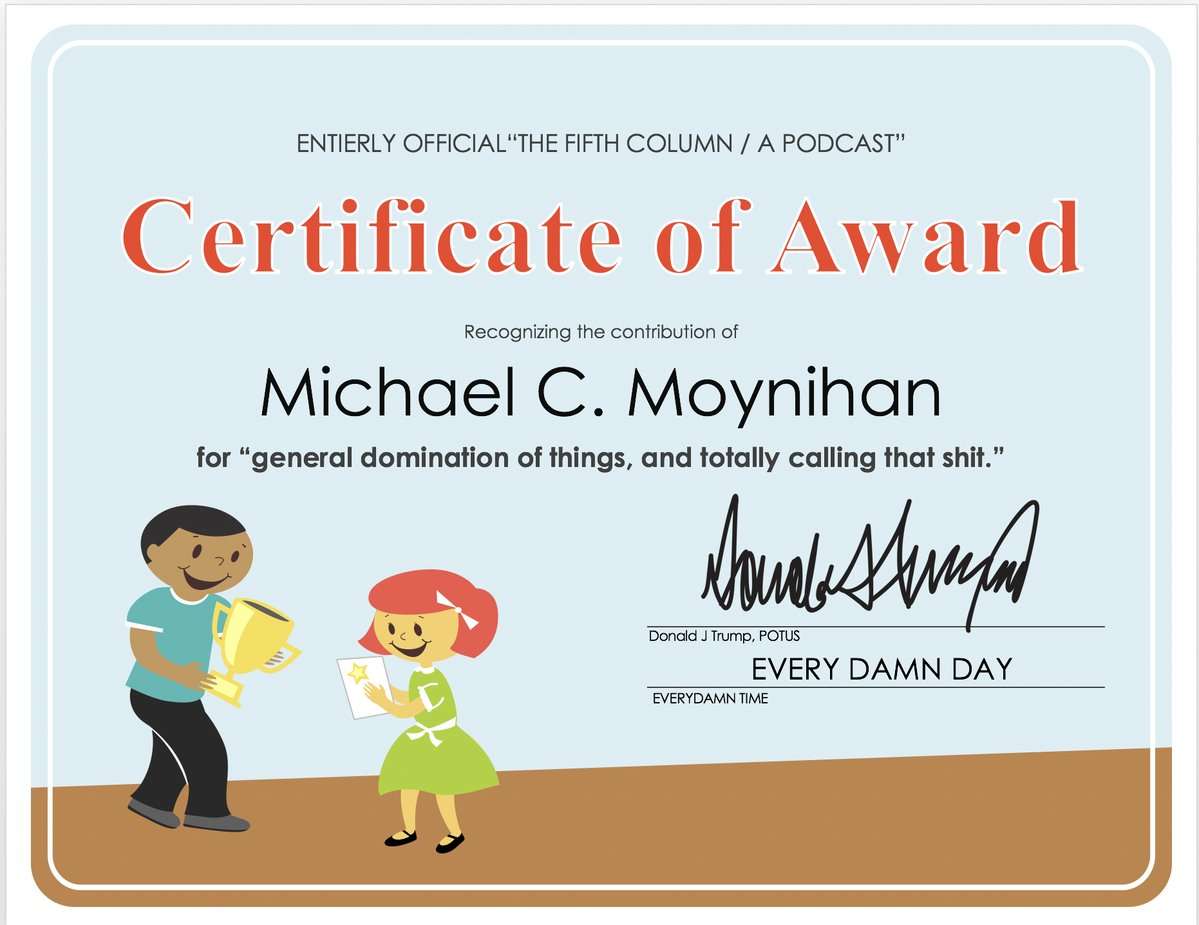 On the previous episode of The Fifth Column, your weekly three-headed podcast helmed by Kmele Foster, Michael C. Moynihan made the brave prediction that Mike Flynn was a goner. So proud was Kmele that Hollywood finally got something right that he gave him his very own certificate of merit (pictured).
This week's version drills into more of the Flynn fallout—the deep state anxieties, surveillance/leaking hypocrisy, and this absolutely hysterical column from Simpleton Thomas L. "Suck. On. This." Friedman. We also talk about the stupid media preening and self-delusion about banning Kellyanne Conway from cable news shows, the fecklessness of Republicans on Capitol Hill, and the comparative arguments for covering Alex Jones, Milo Yiannopoulos, and Richard Spencer. Listen to the whole beeswax here:
For more sedition, consult iTunes, Stitcher, Google Play, wethefifth.com, @wethefifth, and Facebook.