A.M. Links: Puzder Withdraws as Labor Secretary Nominee, More Arrests in Death of Kim Jon Un's Half-Brother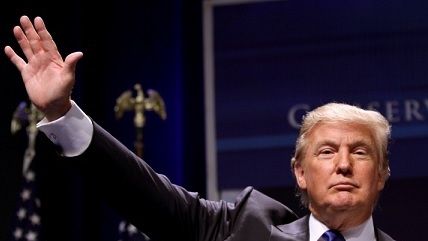 Gage Skidmore

Andrew Puzder has withdrawn as labor secretary nominee. His Senate confirmation hearings had been scheduled to begin today.

"A months-long inquiry into contacts between Russian government officials and associates of President Trump's campaign and business interests will continue despite the firing of national security adviser Michael Flynn for misleading White House officials about his communication with Russia."
House Republicans are calling for a Justice Department investigation into the leaks that resulted in Michael Flynn's ouster.
Three people have been arrested in Indonesia in connection with the death of North Korean leader Kim Jon Un's half-brother.
Restaurants, stores, and other businesses around the country will be closed today as part of the "Day Without Immigrants" protest.
Follow us on Facebook and Twitter, and don't forget to sign up for Reason's daily updates for more content.