Mississippi Is the Most Religious and Vermont the Least Religious of the States
Hmm. I wonder what other comparisons might one make?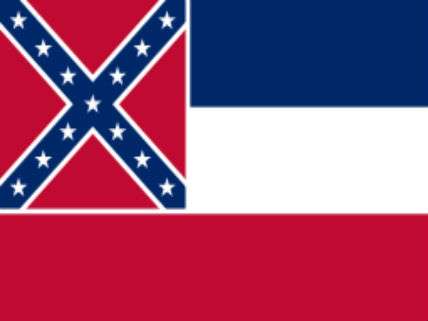 The folks over at Gallup have just released their data comparing the religiosity of Americans by state. Mississippi wins with 59 percent of the Magnolia State's residents describing themselves as "very religious." In comparison, only 21 percent of the flinty inhabitants of the Green Mountain State would so describe their religious convictions. But does the propensity to sinning correlate with a lack of religious belief? Not so much.
For example, folks in Mississippi are, on the face of it, less inclined than those in Vermont to turn the other cheek when it comes to violent crime, especially murder. In 2015, Mississippi ranked number 2 (just behind neighboring Louisiana) in the nation with a homicide rate of 8.7 per 100,000 citizens. Vermont ranked 47 out of 50 with only 1.5 murders per 100,000 (New Hampshire and Hawaii were more peaceable).
What about sexual mores and family structure? With respect to the prevalence of the sexually transmitted diseases of chlamydia, gonorrhea, and syphilis, Mississippi ranks 5, 3, and 12, whereas Vermont's rank is 46, 49, and 46 respectively. Mississippi ranks number 1 in percent of births to unmarried mothers (54 percent in 2014) compared to Vermont's rank of 28 (39.5 percent in 2014). The national average was 40.2 percent of all births in 2014. Mississippi came in at number 2 after the District of Columbia with regard to the percentage of children living in single parent homes, 53 and 48 percent respectively. In Vermont 28 percent of kids live in single-parent families.
What about overall happiness? After all, it frequently reported that religious people are happier than non-religious folk. Surely, the stronger faith of Mississippians must make them happier than more doubtful and dour Vermonters? Well no. Mississippians ranking at 48th out 51 jurisdictions surveyed are only a bit happier than folks living in Kentucky, Alabama and West Virginia. Vermonters at number 14 are lot happier than Mississippians but aren't nearly as joyous as folks in Utah which stands as our happiest state.