A.M. Links: Trump Travel Ban in Court Today, Democrats Protest DeVos, Suicide Bombing Outside Afghan Supreme Court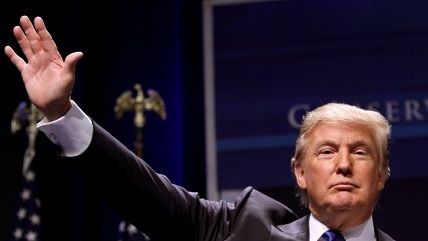 Gage Skidmore

The U.S. Court of Appeals for the 9th Circuit will hear arguments today over the nationwide temporary restraining order filed against President Donald Trump's ban on travel from seven majority-Muslim countries.

The Senate remained in session all night last night as Democrats protested the nomination of Betsy DeVos for secretary of education. The Senate is scheduled to vote on DeVos's nomination today.
A suicide bombing outside the Afghan Supreme Court in Kabul has killed at least 20.
The suspect in the attack on the Louvre in Paris is reportedly talking to investigators.
"Three Chinese Coast Guard ships entered waters near a chain of islands claimed by both China and Japan in the East China Sea on Monday, according to authorities from both sides."
Follow us on Facebook and Twitter, and don't forget to sign up for Reason's daily updates for more content.