A.M. Links: Debbie Reynolds Has Died, Ceasefire in Syria, Obama Designates Two New National Monuments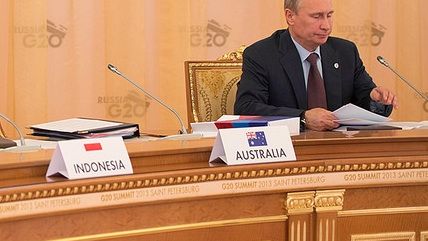 White House / Flickr.com

Russia and Turkey have agreed to back a ceasefire in Syria. That truce is set to begin later today.

Debbie Reynolds, the star of Singin' in the Rain and the mother of Carrie Fisher, has died at age 84.
President Barack Obama has designated two new national monuments, one in Utah and the other in Nevada.
"Secretary of State John Kerry's rebuke of the Israeli government on Wednesday set off a wave of criticism from lawmakers in both parties. Republicans denounced what they said was the Obama administration's harsh treatment of a steadfast ally and Democrats signaled that they were uneasy with Mr. Kerry's pressure on Israel, even as they praised the effort to promote Middle East peace."
According to reports, the Obama administration is expected today to announce its response to alleged Russian hacking of the 2016 election.
Follow us on Facebook and Twitter, and don't forget to sign up for Reason's daily updates for more content.