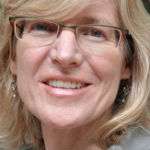 Martha Rayner likes her students to get real-world problem-solving experience. The 57-year-old attorney, who teaches at Fordham University School of Law, also represents men being held indefinitely at Guantanamo Bay. "It soon became clear that this was like nothing I or any of the other lawyers had encountered, ever," she says of that work. "From a pedagogical standpoint, I felt that I had to involve students." And so she created an International Justice Clinic at the school and ran it from 2006 through 2009. "Captured, Tortured, and Left to Rot at Gitmo" on page 36 is Rayner's tale of one of her clients, a Yemeni father who has spent 12 years and counting in custody of the U.S. military.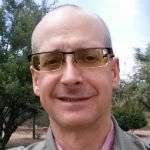 Contributing Editor J.D. Tuccille, 50, loves the wide open spaces on offer in Arizona. His family lives on unincorporated land and has its own well. "I've been looking into solar, but battery costs currently make it too expensive for anything other than selling to the utility company, so we settled for a backup generator tied into natural gas," he says. "We're not off the grid, but we're not helpless in a thunderstorm either." On page 65, the former reason.com managing editor reviews DIY Detroit, a book about another group of Americans taking self-sufficiency to new heights ("Stepping in for the State in Detroit").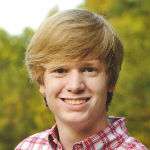 Reading reason helped transform Alex Thomas, 22, from a loyal Republican who skipped his high school prom to attend a GOP fundraiser into a libertarian. As a Burton C. Gray Memorial Intern, he's been able to put his journalism degree to use supporting the magazine that so influenced his worldview. Although he eventually plans to return to his native North Carolina, Thomas, 22, is enjoying his time in the nation's capital. "I adore how the people…are just so obsessed with D.C. life," he says. "It is hard not to get caught up in that attitude." In "Banned in Cannes" (page 72), he describes the latest of France's very unlibertarian efforts to outlaw displays of religion.
This article originally appeared in print under the headline "Contributors".