Venezuela Runs Out of Beer
Who needs beer when children are starving anyway?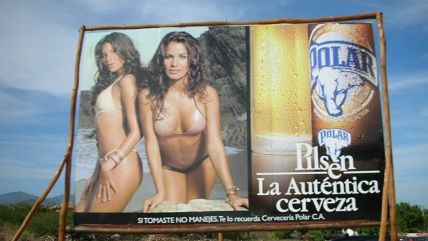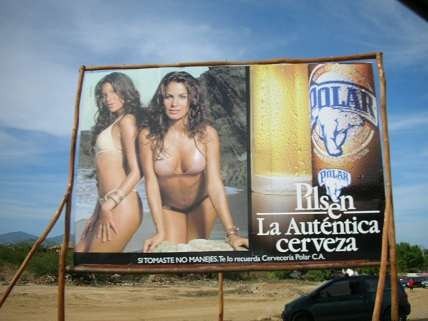 Venezuela's largest privately-owned beer company has stopped producing beer after running out of malted barley (or, more specifically, running out of foreign currency with which to buy malted barley).
The company, Empresas Polar, stopped production yesterday—it warned last week that it would run out of malted barley by then.
Polar is putting "your drunk uncle's favorite political forecast to the test," Francisco Toro of the Caracas Chronicles wrote. "You know the one I'm talking about, right? That one uncle of yours who gets drunk at every family gathering and starts to rant about how the only way we're going to get people mad enough to take to the streets and overthrow the government is if the beer runs out? Well, here you have it Tio."
Polar says it's been warning the country for a year about the need for sufficient access to foreign currency "to keep making products demanded by Venezuelans."
Beer now joins a long list of products and food that there have been shortages of in socialist Venezuela since the price of oil went down and the country's government did nothing to loosen its grip on the economy.
In Venezuela, there have been shortages of: Batteries, beef, birth control pills, bleach, brass, bread, breast implants, butter, cheese, chicken, chocolate, clothes iron, coffee, coffins, condensed milk, condoms, corn oil, deodorant, detergents, diapers, eggs, fabric softeners, fish, flour, French fries, fruits, gauze, hops, ice cream, insecticide, jams, juice, lentils, margarine, Marie biscuits, makeup, mayonnaise, medical gloves, milk, mouthwash, mustard, napkins, oatmeal, olives, pan de jamón, pasta, peas, pork, powdered milk, raisins, razors, rice, sanitary napkins, sacramental bread, sardines, satin, shampoo, shoes, skim milk, soap, sodas, sugar, sunflower oil, tires, toilet paper, toothbrushes, toothpaste, varnish, vegetables, water, wine, and more.