P.M. Links: Romney vs. Trump, L.A. Police Investigating Knife Found on O.J. Simpson Property, U.S. Naval Forces Dispatched to South China Sea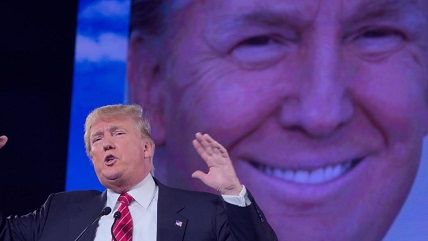 Donald Trump likes to say that if he's elected president he's going to build a border wall and make Mexico pay for it. Mexican Finance Minister Luis Videgaray thinks not. "Under no circumstance will Mexico pay for the wall that Mr. Trump is proposing," Videgaray said this week. "It is an idea based on ignorance and has no foundation in the reality of North American integration."
Follow us on Facebook and Twitter, and don't forget to sign up for Reason's daily updates for more content.