Brits Say Putin Ordered Spy's Poisoning, Sanders Releases New Ad, Snow Falls in January: P.M. Links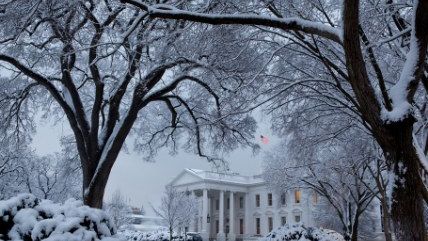 (U.S. Embassy Jakarta, Indonesia / photo on flickr)
Credit: U.S. Embassy Jakarta, Indonesia / photo on flickr

A British inquiry has determined that Russian President Vladimir Putin likely approved the deadly poisoning of a former KGB agent who became a British intelligence operative.

Bernie Sanders has a new advertisement out, set to Simon and Garfunkel's "America." And, of course, it's already being analyzed over how diverse the ad is or is not.
Two men in Los Angeles are the first to face criminal charges under a new law restricting drone operations near airports.
Oh yeah, the world is still scheduled to end on the East Coast due to snow.
A defamation lawsuit filed against Bill Cosby by one of the women who has accused him of drugging and sexually assaulting him has been tossed. She attempted to sue him for publicly denying the accusations.
A bomb in Cairo killed two police officers raiding a home where militants were apparently planning terrorist attacks. Twelve others were injured.
Follow us on Facebook and Twitter, and don't forget to sign up for Reason's daily updates for more content.