Reason Weekly Contest: New Year's Resolutions for Candidates
Last week's winners revealed.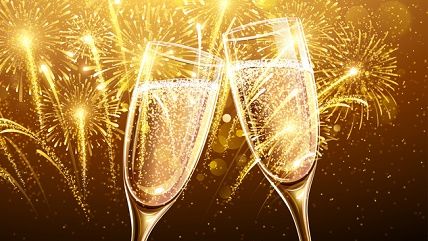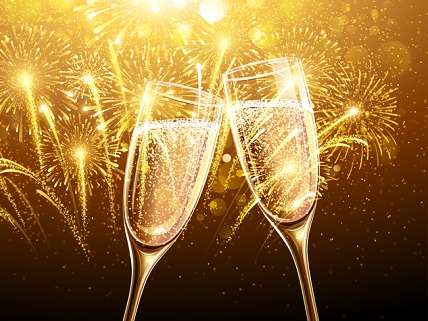 Welcome back to the Reason Weekly Contest! This week's question is:
As we brace ourselves for election 2016, come up with a New Year's resolution (or a bunch) for one of the Presidential candidates (or a bunch!).
How to enter: Submissions should be e-mailed to contest@reason.com. Please include your name, city, and state.This week, kindly type "RESOLUTION" in the subject line. Entries are due by 11 p.m. Eastern Time, Monday, Dec. 28. Winners will appear on the very first day of 2016. What a great way to start your year! In the case of identical or similar entries, the first one received gets credit. First prize is a one-year digital subscription to Reason magazine, plus bragging rights. While we appreciate kibbitzing in the comments below, you must email your answer to enter the contest. Feel free to enter more than once, and good luck!
And now for the results of last week's contest: After Los Angeles public schools were closed in response to a threat identical to one that New York received but did not consider credible, we asked: What threat would shake Los Angeles and not New York?
THE WINNER:
"Our comrades have replaced the gluten-free dough, non-GMO tomatoes, locally-sourced organic arugula, and vegan cheese with industrially produced frankenfoods at dozens of artisinal pizza restaurants throughout the city. Hundreds of gallons of full fat milk have been substituted for soy milk at coffee bars throughout the Southland. Several grocery stores are poised to sell factory-farmed eggs under the label 'cage free.' And we have surreptitiously replaced the 'house-made bitters' at several craft cocktail bars with ginger ale. Comply with our demands immediately!"—Grant Williams, Los Angeles
SECOND PLACE:
"I have poisoned 50 packages of platinum blonde hair dye. Good luck."
"Whole Foods will be bought by the Koch brothers"—Joe H. , Bel Air, MD
THIRD PLACE:
Light rain predicted.—Colin Blake, Boston, MA
HONORABLE MENTIONS:
The Rams are coming back
Earthquake!
Plastic surgeons strike—BigT, Solon, OH
We have replaced the tofu in some of the school lunches with non-organic soy.—Morgan Frank
The NFL has announced that the Giants will be moving to Los Angeles.—Bobarian, Vine Grove, KY
Salmonella contamination found on all avocado pizzas.—Timothy Whalen
Botox causes weight gain. — Greg Miller, Baltimore, MD
Snow!—James Shields, Pittsburgh, PA
AND FROM THE COMMENTS SECTION:
Wheat grass juice causes weight gain.
Plastic surgeons are using trans-fats.
Whole Foods is going out of business.
"Our flyover will make a stop in Grand Forks ND."
"And you will have to change planes!" added another commenter.
Tofu, Quiche and Granola banned by the FDA
An unintentional typo has been found on the program for the Academy Awards
Cars of lawn-watering-restriction violators to be impounded.