Kurt Loder Reviews While We're Young and Get Hard
Ben Stiller and Adam Driver in dueling generations. Will Ferrell and Kevin Hart in a familiar comedy raunch-fest.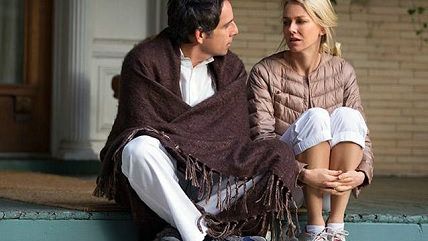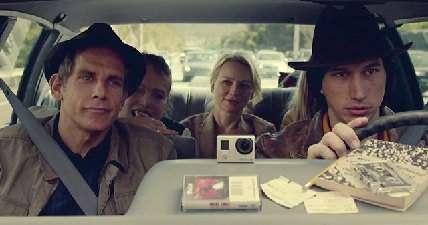 Noah Baumbach's While We're Young might have been a simple takedown of the millennial generation, those feckless hipsters with their empty values and sense of boundless entitlement. You know: "These damn kids today."
This may be Baumbach's best movie. The script he has written has both depth of character and a vivid cultural specificity. And the lead actors do some of their best work. Ben Stiller, who also played it straight in the director's 2010 Greenberg, once again mutes his penchant for compressed comical rage to portray a man whose most dearly held beliefs are being shredded before his eyes. And Naomi Watts is both moving and very funny (especially when trying to get down with the hip-hop kids) as a woman disoriented by her own mid-life confusion. Adam Driver deploys his familiar hipster charisma to complex effect, and Amanda Seyfried is a minor revelation as a younger woman who's ambiguously uncommitted to much of anything at all.
Baumbach, now 40-something himself, presents these characters as flawed but still worthy in their own ways. He doesn't cut them any breaks, but he doesn't judge them too harshly either. The story concludes with a sigh of bittersweet generosity, which is also not what might normally be expected. It's very grown-up.