Departments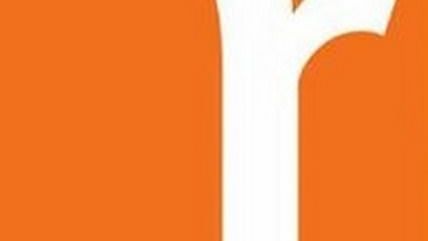 2 Kiss Your Financial Privacy Goodbye
American politicians are systemically destroying the right to confidential banking. Matt Welch
6 Contributors
8 Reaction
'Has the "libertarian moment" finally arrived?'…
10 Citings How to fight civil forfeiture; school choice in court; unfriendly skies; Medicaid malfunctions; tax inversion battle; the outback libertarian…
60 Reason TV: Washington's Beautiful, Illegal Tiny Houses
Architectural minimalism runs afoul of outdated regulations in the nation's capital. Todd Krainin
Columns
16 Obama's Dumb, Rash, and Unilateral War Don't buy the president's lame excuses for attacking ISIS without congressional approval. Jacob Sullum
18 Why Don't Americans Save Their Money? We must kill Social Security in order to save retirement. Veronique de Rugy
20 Will Superintelligent Machines Destroy Humanity?
The pitfalls of artificial intelligence. Ronald Bailey
78 Meet the New Warm Fuzzy Payday Lenders
A better approach for a controversial industry. Greg Beato
Features
24 Midterm Identity Crisis On election eve, the two major parties don't seem to know who they are any more. Scott Shackford
30 Whatever Happened to Inflation?
A look back at controversial predictions about monetary policy. Peter Schiff, Robert Murphy, David R. Henderson, and Scott Sumner
40 The Future of Money
Four surprising ways we might pay for stuff in the next 15 years. Heather Schlegel
42 How the Fed Got Huge
The financial crisis fundamentally changed the nature of central banking. Jeffrey Rogers Hummel
50 How Buying Drugs Online Became Safe, Easy, and Boring
Silk Road is dead, but anonymous Internet sales of illegal substances are here to stay. Brian Doherty
Culture & Reviews
62 Suspicious Minds
The '70s saw a strange interplay of skepticism and nostalgia.Jesse WalkerThe Invisible Bridge: The Fall of Nixon and the Rise of Reagan, by Rick Perlstein
Briefly Noted
64 Elizabeth Nolan-Brown on the magazine Adult
66 Scott Shackford on the TV show The Leftovers
68 Katherine Mangu-Ward on the film Rosewater
70 Zenon Evans on the documentary Evocateur
72 Robby Soave on the computer game Mini Metro
68 The Ghetto Archipelago Life in an inner-city police state. J.D. Tuccille
On the Run: Fugitive Life in an American City, by Alice Goffman
72 Peter Thiel's Start-Up Manifesto
Why the PayPal founder and early Facebook investor loves monopolies, the Founding Fathers, and Lady Gaga. Dan Mindus
Zero to One: Notes on Startups, or How to Build the Future, by Peter Thiel
76 Free Speech and Free Jazz
A documentary captures the life of civil libertarian and music critic Nat Hentoff. Kurt Loder
80 Artifact: Stillborn Utopia
Dead dreams in the desert city of Masdar. Jesse Walker
Cover Illustration: Michael Miller, shmyah.deviantart.com
This article originally appeared in print under the headline "Departments".