Teen Seeks Medical Help After Using Hash, Cops Handcuff Him to Hospital Bed and Fine Him $7,000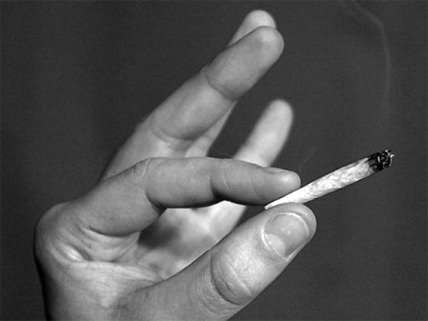 A 17-year-old California teenager got a lot more than he bargained for after smoking a marijuana resin concentrate.
Not only did the teen claim to experience a high that sent him into a panic, his attempts to seek medical help ended up with him handcuffed to a hospital bed by police officers, taken to juvenile detention, and hit with $7,000 in fines, all while he was still trying to overcome the strong effects of the drug.
The bizarre series of events kicked off when the teen, known only by his first name, Josh, smoked what the San Jose Mercury News refers to as "ear wax marijuana," which is one of the many nicknames for a pot product made from compressed resin. The product can have a THC concentration that exceeds 60%, according to World Drug Reports.
According to the Mercury News, Josh was entirely unfamiliar with the drug, and reported having a hallucinogenic experience. "The movie we were watching started to look 3-D. I kept seeing lights," he recounted of the evening. However, the sensory overload made him feel like he "was going to die."
The teen's friends took Josh's concerns seriously, and called his grandmother, Rhonda. She took Josh to the hospital.
The Mercury News reports that when the teen woke up in the hospital, he had been handcuffed to the bed by the police. Because of the potency of the drug, he was still experiencing its effects. Even so, officers put Josh under arrest. The Solano County police, whose stated mission is to "provide detention for youth charged with serious crimes, who otherwise cannot be safely released to the community," then took the stoned youth to a juvenile detention center. He remained there for three days, reportedly under the influence of the drug the whole time.
That is not all, though. The Mercury News writes that Josh's attempts to seek medical attention earned him "a year of probation and $7,000 in fines."
The teen expressed remorse about the end results of his actions, which cost his grandparents thousands. "I paid what I could, but they'll get all of their money back one day. I'm not gonna let them lose all of that money for one deed that I did," he said.