The Great Ryan Braun Freakout or, Why Sports Should Allow Doping Already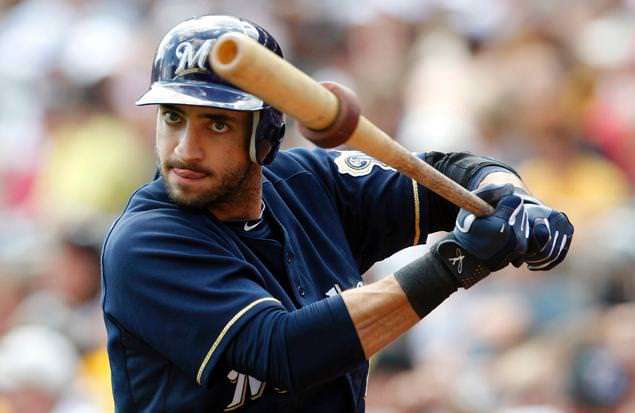 My latest Daily Beast column is about the suspension of the Milwaukee Brewers' Ryan Braun for using performance-enhancing drugs (PEDs). By all accounts, this is the first of many coming suspensions, which will likely include possible future Hall-of-Famer Alex Rodriguez of the New York Yankees.
A snippet:
The Boston Globe's Dan Shaughnessy passed immediate judgment,pronouncing that, "In the pantheon of sports dirtbags, Ryan Braun goes down as one of the worst. He forever will be a baseball pariah." "Who is Ryan Braun? He's a cheater and a liar," testified CBS Sports' Gregg Doyel. "Braun is one of the most cravenly selfish figures in American professional sports,"seethed Fox Sports' Jon Paul Morosi.

From all this, you'd gather that Braun had committed an actual crime that really hurt somebody. Murder, maybe, or rape, or failing to support his children—all things which athletes are known to do. But the worst thing he did—and it is pretty bad, for sure—was attack the integrity of a urine-specimen collector back in 2011….

Why not have an actual public conversation about how and why PEDs are used? Baseball players, who show a remarkable willingness to sacrifice their bodies in pursuit of beaucoup bucks and a few lines on a plaque in Cooperstown, and team owners, who rightly see players as investments worth protecting, might come up with a drug policy that actually has a chance of working without forcing grown men to pee into cups or lie to a disbelieving public.

Openly allowing PEDs might not sit well with sportswriters, who have to blow smoke on a semi-regular basis like old Chief Noc-a-Homa used to do at Atlanta Braves games. But I suspect that poor, suffering fans who genuinely seem not to give a fungo bat about how athletes manage their incredible feats would be fine with it all.
Read the whole piece at The Daily Beast.