Watch Bob Barr Debate the Presidential Candidates, Live!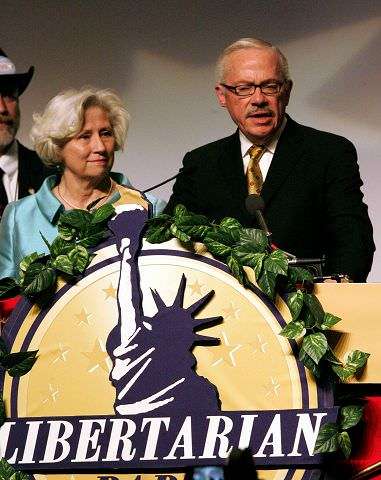 As usual, the two major political parties are shutting out all third-party candidates from this season's presidential debates, while trying to out-compete one another for how many government goodies they can promise to voters. Only this time, we have the technology to do something about it.
Please join reason, either in person or online, for a live counter-debate on Friday, Sept. 26, with Libertarian Party nominee Bob Barr, who will respond to John McCain, Barack Obama and moderator Jim Lehrer in real time. We will be live-blogging Barr's responses at Hit & Run, and videotaping the whole proceedings, which will include a brief post-debate Q&A with reason staffers, bloggers, and other interested parties. The fun begins at 8:00 PM, the debate starts at 9:00 sharp, and the drinks will be provided by the Distilled Spirits Council of the United States. In a year rich with libertarian politics, the only place you'll hear a candidate talking libertarian ideas will be in reason's Washington headquarters.
What: Bob Barr debates the presidential debaters
When: Friday, September 26, 8:00 PM to 10:30 PM
Where: Reason HQ, 1747 Connecticut Avenue NW (near S Street)
RSVPs: A must. Send e-mail to events@reason.com, or call 310.391.2245.