Manslaughter Trial Begins for North Carolina Cop in 2013 Shooting of Unarmed Black Man
Randall Kerrick shot Jonathan Ferrell 10 times. Even Kerrick's former chief called it "excessive." Now he stands trial.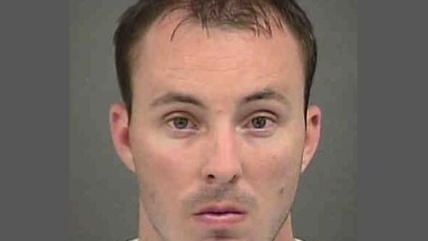 (Mecklenburg County Sheriff file photo)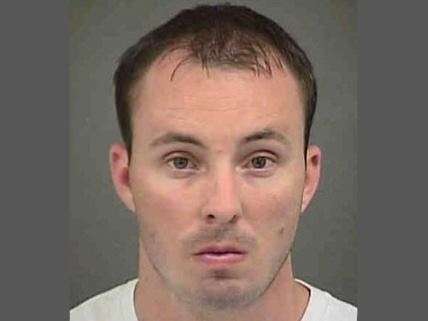 Some police officers who fatally shoot unarmed suspects are never disciplined, but no such luck for the North Carolina cop charged with voluntary manslaughter in the 2013 shooting death of a young black man.
Jury selection in the trial of Charlotte-Mecklenburg Police Officer Randall Kerrick began this week.
The Charlotte Observer reports:
Kerrick, 29, is charged in the Sept. 14, 2013, death of Jonathan Ferrell, a 24-year-old former college football player who had wrecked his car after giving a friend a late-night ride home. Prosecutors say Ferrell went to a nearby home to get help. A woman inside called 911, fearing he was trying to break in. Three officers responded.

Defense attorneys say that in the resulting confrontation, Ferrell ignored repeated police orders and charged at Kerrick, who shot him 10 times. The defense team describes the shooting as "tragic but justified."
Two other CMPD officers joined Kerrick in responding to the 911 call. According to Reuters, "The other two officers involved in the case, who are black and were more experienced than Kerrick, did not draw their weapons." Meanwhile, Kerrick fired 12 shots, 10 of which hit Ferrell.
Back in May, Kerrick's attorneys tried to get the case thrown out, arguing that the officers believed Ferrell was on drugs (and in a "zombie-like" state) at the time of the shooting. WSOCTV reported that, according to the motion, "police sent some of Ferrell's blood off to have it examined by an independent laboratory, but did not ask that laboratory to keep that blood sample even though they knew it would be destroyed after six weeks."
Although a state medical examiner found no evidence of drugs or alcohol in Ferrell's system, the toxicology tests allegedly didn't look for "THC, LSD or other hallucinogens"—tests that, the defense argued, would be crucial to substantiating Kerrick's self-defense claim. The judge rejected the motion.
Outrage sparked by the absence of indictments in the deaths of Michael Brown and Eric Garner has made police departments wary about not appearing to take these types of cases seriously enough. Officers in South Carolina and Baltimore have since faced charges in the deaths of Walter Scott and Freddie Gray, respectively.
What makes the Charlotte-Mecklenburg case different is the timing. Kerrick shot and killed Ferrell almost a year before Michael Brown's death, but unlike Ferguson Police Officer Darren Wilson, Kerrick was charged almost immediately after the incident.
He will get his day in court, but even "then-Police Chief Rodney Monroe, who has since retired, said Kerrick had used excessive force and that the facts of the case warranted his arrest," per Reuters.
The city of Charlotte reached a $2.25 million settlement with Ferrell's family in May.