Raid on Denver Pot Club Illustrates Continued Intolerance of Marijuana Consumption Outside the Home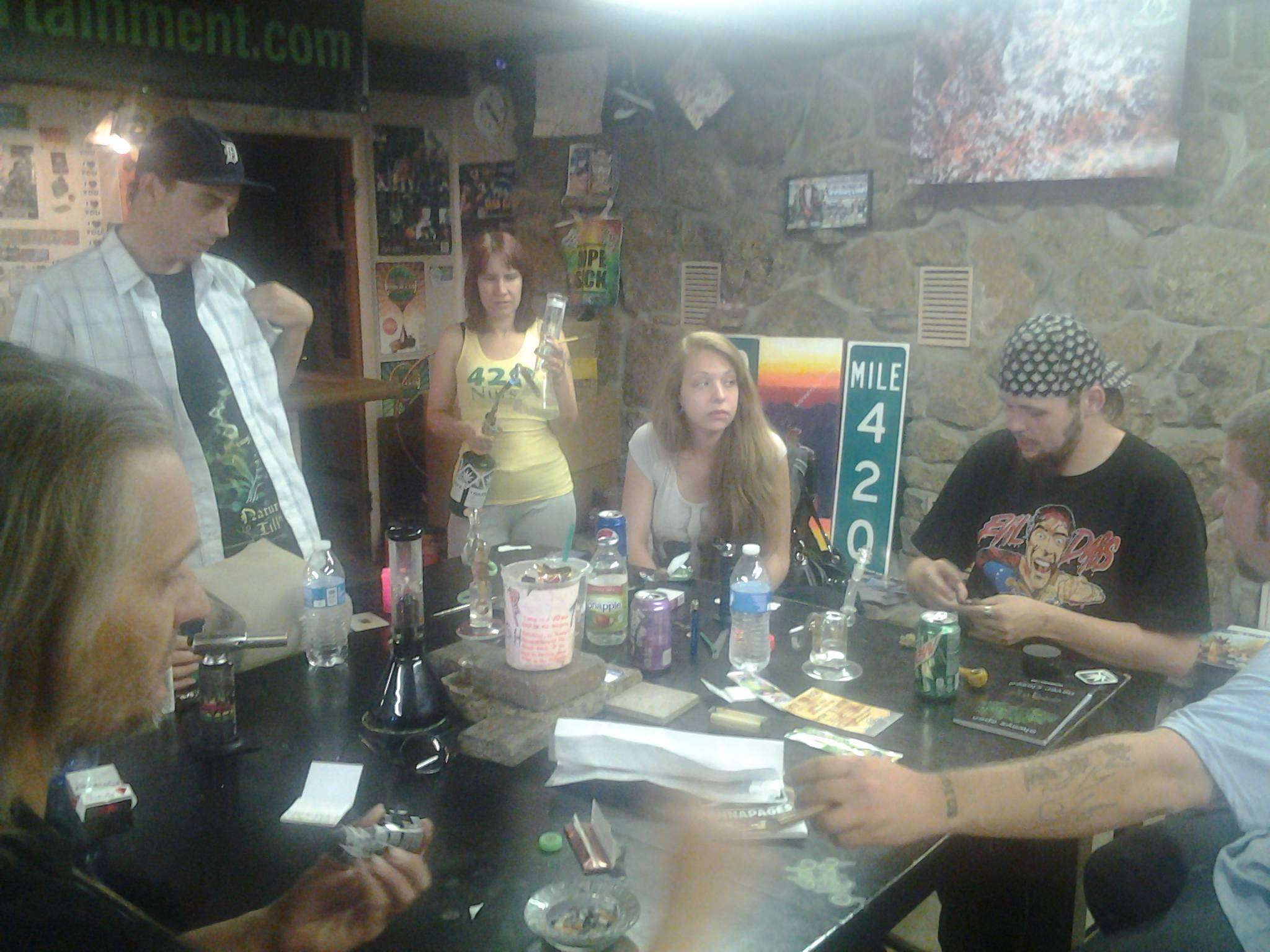 Last week Denver police raided and shut down Maryjane's Social Club, one of the few places in Colorado, aside from private residences, where people could legally smoke pot. Or so it seemed. Maryjane's did not advertise and was open only to paying members, but in the eyes of Denver officials that was not sufficiently private. Rob Corry, a Denver attorney who is representing one of the club members cited for public marijuana consumption on Friday, argues that the city's compromise with the Colorado Symphony Orchestra, which allowed its "Classically Cannabis" concerts to proceed as invitation-only events, should apply to clubs like Maryjane's as well. "This is an identical situation," Corry told A.P. "It's not even close to being a gray area."
The city does not see it that way. Daniel Douglas, a lawyer who works in the Prosecution and Code Enforcement Section of the Denver City Attorney's Office, concedes that consuming marijuana in a genuinely private club would be legal. "If consumption is not public," he says, "then it is not against the law." But to qualify as a private club, Douglas says, an organization would have to satisfy the "balancing test" set forth by the U.S. Court of Appeals for the 3rd Circuit in U.S. v. Lansdowne Swim Club, a 1990 discrimination case. That test includes factors such as the club's selectivity, its history and mission, the formalities it observes, whether it advertises for members, whether its facilities are used by nonmembers, the control that members have over the club's operations, and whether the club generates profits for the people who run it.
Douglas notes that a Colorado appeals court applied the 3rd Circuit's test in a 1999 decision involving the Hide-A-Way Spa, an Adams County bath house "where nude female attendants provide[d] services to adult male customers," including "'finger-tip powder' rubs, saunas, and shared bubble bath or hot tub treatments." In an effort to escape state and local restrictions on "nude entertainment establishments," the spa's owners restyled it as a private club. The appeals court rejected that characterization, concluding that the spa, which was renamed the Phoenix Club, was in practice "open to the public," since it seemed that anyone who walked in and paid a $5 fee could become a member and thereby take advantage of the spa's services (which carried additional charges). The court cited ads for the spa in Denver-area newspapers, which "indicated that the establishment had been in business at the same location for over 19 years and gave no indication that it was a private club." It also noted that "the club did not keep an active roll of its members," that "there were no membership meetings or club activities as such," and that "the club did not really provide any services other than those involving a female nude entertainer." The court found that "the record supports the trial court's conclusion that defendants' attempt to pass off the Phoenix Club as a private club is a sham."
The city's position, I gather from Friday's raid, is that Maryjane's Social Club is likewise a sham. It's not clear where that leaves iBake, another Denver cannabis club (pictured above) that is also a tobacconist. This issue may ultimately be resolved in the courts as a result of challenges by the club members or managers. But the status of Maryjane and iBake as private clubs is relevant only if the city is correct that any marijuana consumption in a place open to the public violates a Colorado law that makes it a petty offense to consume marijuana "openly and publicly." Amendment 64, which legalized marijuana for recreational use, left that prohibition in place, saying decriminalization does not apply to "consumption that is conducted openly and publicly." But as I pointed out last week, the city's interpretation of that language makes it pretty difficult for people to exercise the rights protected by Amendment 64, especially if they are visiting Colorado and do not own or rent a home there.
Addendum: Although iBake's address is listed as Denver, it is actually located in Adams County, just outside the city's limits.