How Arbitrary Alcohol Rules Killed a Knoxville, Tennessee Business [UPDATED!]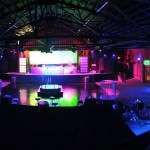 Read it and weep. Here's the farewell note from the proprietors of The Valarium, a music venue in Knoxville, Tennessee:
The Valarium and CiderHouse will cease operation on November 25th….

Due to new rule changes from the TN Alcoholic Beverage Commission concerning the minimum percentage of food an establishment must sell in relation to its gross sales, our venues will be closing…. Since we cannot meet their requirements, we will relinquish and not renew our ABC license when it expires November 24th, 2012.

We have never received any citations for over serving or serving an underage. However, we have been told we will be fined, prosecuted, or subject to revocation procedure for not serving enough food. They do not recognize the fact that we are a big, fast-paced venue where people come to see shows, dance, drink and socialize on a large scale, not to eat dinner. This is as unreasonable as them passing a law stating that all restaurants must install a stage and dance floor.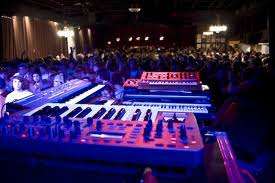 Among other ABC rules the management can't accomodate is one mandating that an establishment serving booze be open a certain number of days a year.
Good business practices dictate that you don't open when it's not viable. Opening for the sake of just being open forces you to offer drink specials, steep discounts, ridiculous contests, and promotions that may encourage over serving. If the primary mission statement of the TN ABC is to promote temperance, what could be more temperate than not opening on off nights? We are not aware of any other state that has these rules.
And so dies a joint that was named Best Rock Club and Best Dance Club in the 2011 Best of Knoxville listings by the alt-weekly Metro Pulse.
Hat tip: Twitter feed of Christopher Hudson (follow him @christopherhudsonjr @chrishudsonjr)