"You Are Subject to Police Orders. You Must Comply."
A low-key look at everyday policing in these here United States.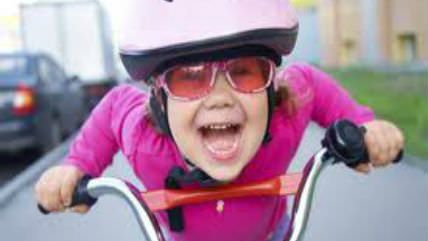 Interesting video of an arrest of a young man named Pierre apparently in South Central Los Angeles, posted by the Free Thought Project.
It isn't the most colorful or most egregious video of police and citizens interacting, nothing apt to make national news.
It's just an interesting everyday look at policing in America. It begins with six police officers in someone's yard, trying to get a young man who apparently biked away from police when he saw them and went into his own home.
It is not clear from this video, nor does the officer state, exactly what the nature of the interaction between the police and the young man was nor why they need to get their hands on him.
The Free Thought Project says it was for a helmet law violation, though that isn't 100 percent clear from the video. The officers don't seem inclined to state exactly what law was violated that led them to lay siege to the home.
One officer is making sure that the people in the house know that "anyone on parole or probation" is also subject to arrest for interfering with their getting their hands on the young man.
Some bits of dialog:
"If you interfere you are subject to arrest" and then to the young man, "you are going to get a ticket whether we come in there and forcibly remove you….Either way you are getting ticketed."
What for, the officer is asked?
"Whatever the vehicle code violation was," the officer blithely explains.
"I'm not gonna sit here and explain myself to a juvenile," he goes on. "Either step outside on your own accord or we'll remove you…if we have to remove you then other charges will be [unclear]…You are subject to police orders. You must comply…be a big boy and get your ticket…"
When the "boy" exits his front door, he is frisked, handcuffed, and taken away to the police car in the street. The video does not clearly show him being taken away in the car, nor does it show him merely being issued a ticket.
Much later in the video, a voice that might be a police officer is heard saying "he was on probation" which if true might explain why he wasn't in a hurry to let the police nab him outside his home. And doesn't at all give a good reason for any of this to have happened this way.
Again, nothing that colorful or newsmaking or stunning. Just six armed adults laying siege to a home and lying to the people inside in the service of squeezing revenue out of not-well-off people for a bicycle-riding "violation of the vehicle code" with no harm done to anyone else's life or property.
The video: