On The Independents: Radley Balko on Cops, Lisa Daftari on Sydney's 'Known Wolf,' Plus Cromnibus Politics, Jeb & Warren, Cheney's Torture Apologetics, Sony Fallout, Uber's Surge Pricing, and Online-Only Aftershow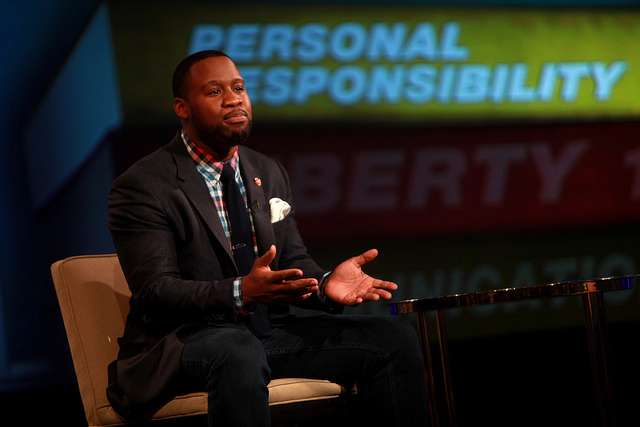 Tonight's live episode of The Independents (Fox Business Network, 9 p.m. ET, 6 p.m. PT, repeats three hours later) starts off with a Cromnibus of an A block, with Party Panelists Michael Malice (serial ghostwriter and prodigious reparteeist) and Thaddeus McCotter (laconic former GOP congressman and longshot presidential candidate, author of Liberty Risen: The Ultimate Triumph of Libertarian-Republicans) looking at who gained and lost the most with last week's awful bipartisan spending-fest on Capitol Hill. The discussion will include but not be limited to Sens. Ted Cruz (R-Texas) and Elizabeth Warren (D-Mass.). The duo will later discuss the latest insane activity around the Sony hack/leaks.
Fox News Middle Eastern specialist Lisa Daftari will come on to talk about the Sydney hostage attack, ex-Reasoner and current Washington Post criminal justice writer Radley Balko will detail common myths about American policing, the co-hosts will assess Dick Cheney's approach to torture, and the beloved Kmele Foster returns to weight in on the contentious Uber surge pricing in Sydney debate.
Online-only aftershow begins at foxbusiness.com/independents just after 10. Follow The Independents on Facebook at facebook.com/IndependentsFBN, follow on Twitter @ independentsFBN, hashtag us at #TheIndependents, and click on this page for more video of past segments.