Why Colorado's Health Department Recommended a Ban on Marijuana Edibles, Then Immediately Abandoned the Idea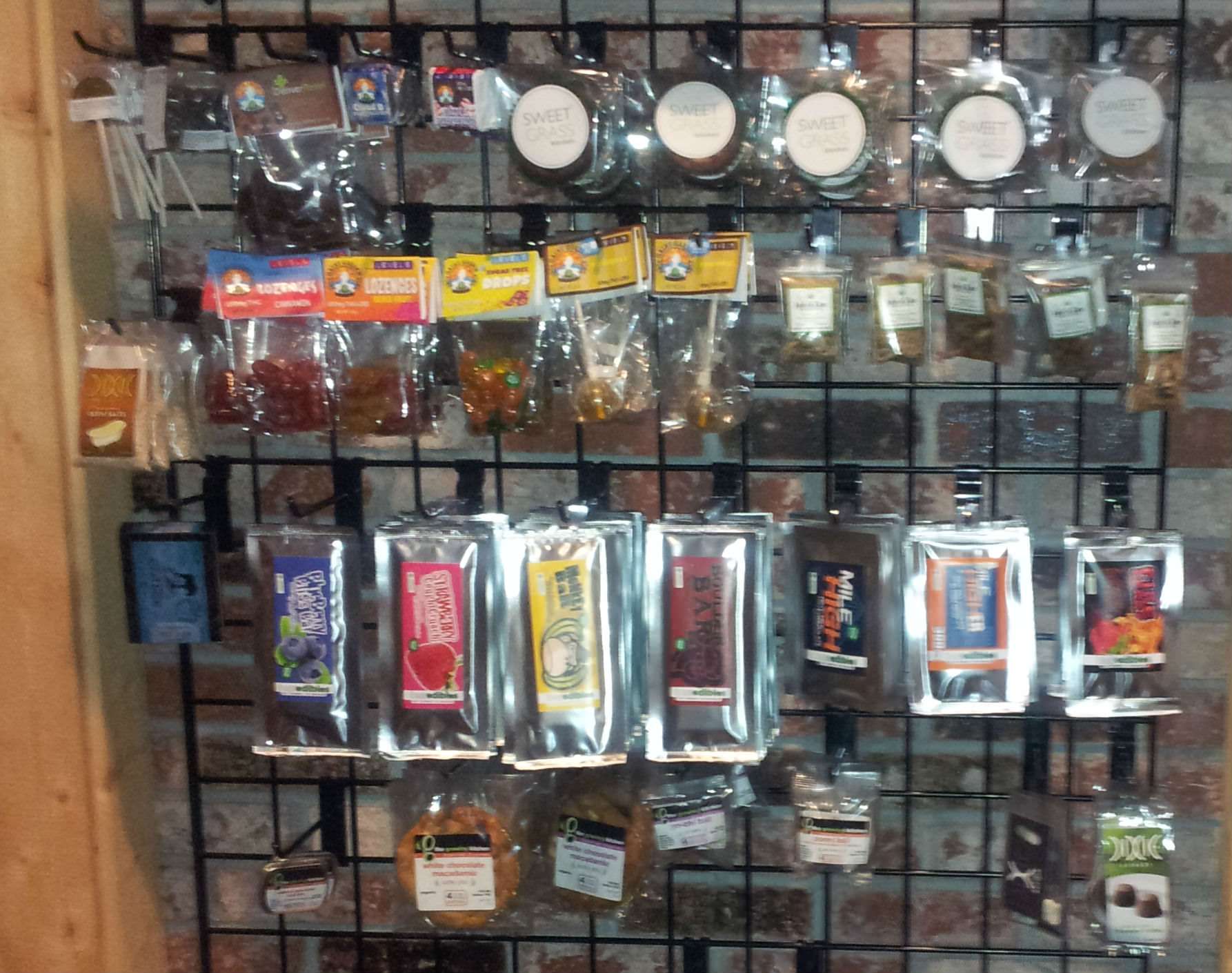 Yesterday, after news outlets reported that the Colorado Department of Public Health and Environment (CDPHE) had recommended a ban on all but a few forms of marijuana edibles, CDPHE officials quickly retreated from the idea. "If the horse wasn't already out of the barn," said the department's deputy executive director, "I think that would be a nice proposal for us to put on the table." But why exactly was the horse out of the barn?
As you might expect, the recommendation drew strong objections from Colorado's marijuana industry. But it also was criticized by Gov. John Hickenlooper, no fan of legalization, whose marijuana policy coordinator, Andrew Freedman, made a couple of cogent points in a written statement:
Other experts will no doubt argue that restricting edibles betrays the will of the people in passing Amendment 64. Still others will argue that restrictions have the potential to create a dangerous and unregulated black market for edibles.
Amendment 64, the 2012 initiative that legalized marijuana for recreational use in Colorado, is now part of the state constitution, and it clearly envisions a market in which various marijuana-infused foods and beverages are available to adult consumers. It allows state-licensed businesses to make and sell "marijuana products," defined as concentrates and "products that are comprised of marijuana and other ingredients and are intended for use or consumption, such as, but not limited to, edible products, ointments, and tinctures." The amendment also refers to "food" and "drink" that contain marijuana. Furthermore, voters' intent should be understood in the context of Colorado's experience with medical marijuana, which for years had included a wide variety of edibles sold to patients by state-legal dispensaries. "When Amendment 64 came up," notes state Rep. Jonathan Singer (D-Longmont), "we talked about legalizing marijuana, including edibles."
The CDPHE, by contrast, had recommended allowing only tinctures and hard candies or lozenges. "To allow the production of retail marijuana edibles that are naturally attractive to children is counter to the Amendment 64 requirement to prevent the marketing of marijuana products to children," it argued. "The intent of the Amendment and subsequent laws and rules was to decriminalize the use of retail marijuana, not to encourage market expansion within the marijuana edibles industry that subsequently create potential consumer confusion or mixed messages to children….By limiting the scope of allowable retail marijuana edibles to products that are not easily confused with ubiquitous food products, this recommendation creates a more defensible and transparent regulatory framework."
The CDPHE's suggestions are part of the consultation process in which the Colorado Department of Revenue's Marijuana Enforcement Division (MED) is engaging prior to issuing new edible regulations next year. State legislators have charged the MED with writing "rules requiring that edible retail marijuana products be clearly identifiable, when practicable, with a standard symbol indicating that [the product] contains marijuana and is not for consumption by children." Hence the CDPHE's preference for hard candies and lozenges, which could be stamped in a way that would make them look different from unspiked versions of the same products even when they are removed from their original packaging.
Other ideas that have been floated include dyeing marijuana products a distinctive color and imprinting a symbol on the icing of baked goods. But the legislative mandate does not specifically require that the products themselves be marked (although an earlier version of the bill imagined recommendations for how "edible retail marijuana products can be shaped, stamped, colored or otherwise marked to indicate that [they contain] marijuana"). Furthermore, the new regulations are contingent on what is "practicable," and the requirements that legislators or regulators can impose on marijuana products are in any case limited by Amendment 64. Rep. Singer, co-author of the law under which the MED is developing its regulations, today told The Huffington Post that the CDPHE "took it one step too far."
The governor's other point is also worth highlighting: Despite their drawbacks, edibles have proven very popular in Colorado. If the state decided to ban almost all of them, the black market surely would step in to meet the demand, meaning that no regulations at all would apply.
KUSA, the NBC station in Denver, noted that the ban proposal "comes just days after Denver Police warned parents that trick-or-treaters should be careful about their children eating pot candy given out by strangers." More on that trumped-up threat here.