Should NBA Clippers Owner Donald Sterling be Fired for Racist Remarks? Scheduled to Get NAACP Award on May 15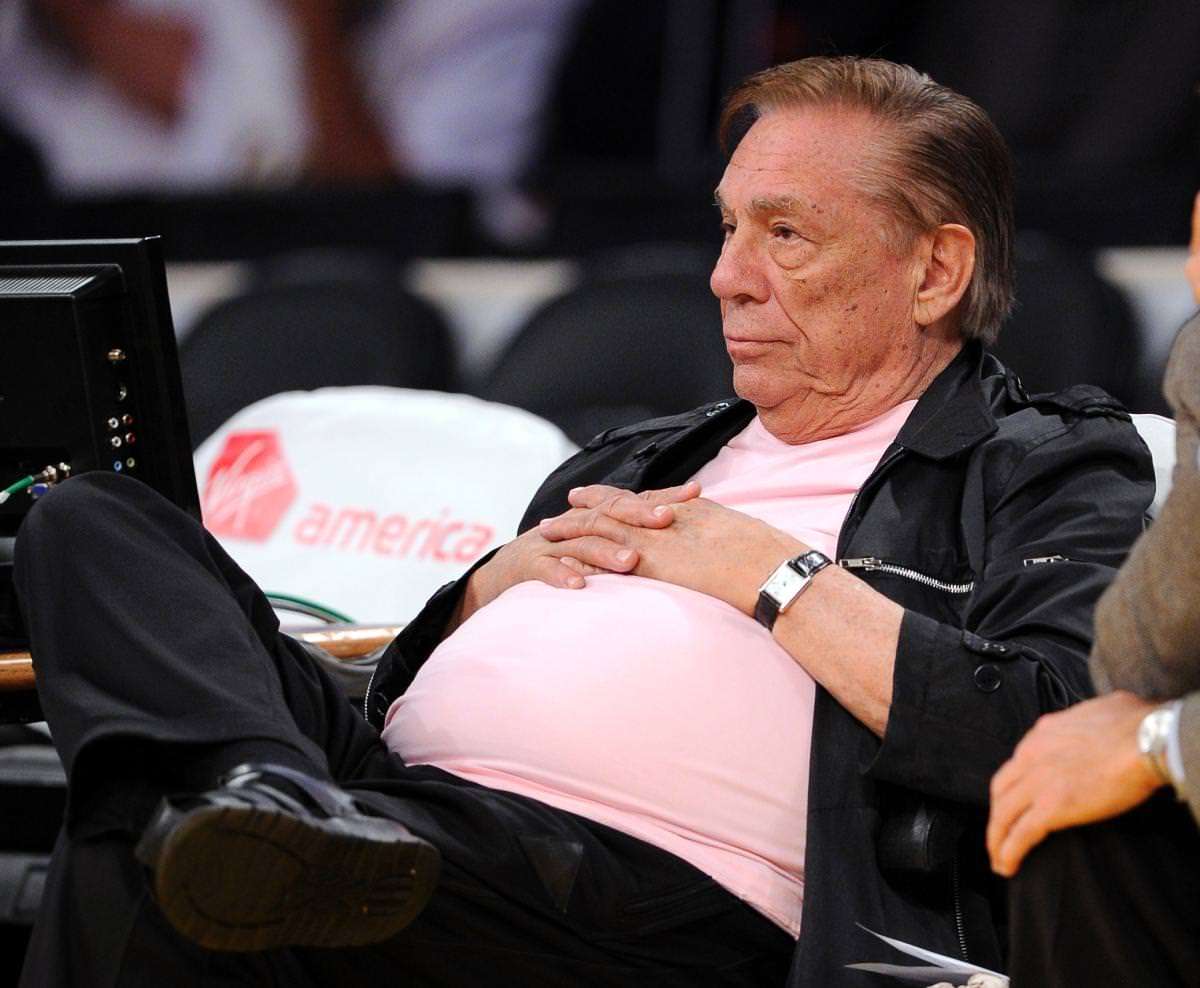 TMZ has released audio of the owner of the NBA's Los Angeles Clippers franchise, Donald Sterling, making racist comments in a conversation with a former girlfriend (click above to listen). It's not immediately clear how the tape surfaced, though its provenance almost surely involves the ex-gal pal. As TMZ summarizes the contents:
L.A. Clippers owner Donald Sterling told his GF he does NOT want her bringing black people to his games … including Magic Johnson … and it's ALL on tape.

TMZ Sports has obtained audio of Sterling making the racist declaration during a heated argument on April 9th with V. Stiviano … after she posted a photo on Instagram posing with Magic.

Sterling rails on Stiviano—who ironically is black and Mexican—for putting herself out in public with a black person (she has since taken the pic down). But it doesn't end there. You have to listen to the audio to fully grasp the magnitude of Sterling's racist worldview. Among the comments:

– "It bothers me a lot that you want to broadcast that you're associating with black people. Do you have to?" (3:30)

– "You can sleep with [black people]. You can bring them in, you can do whatever you want. The little I ask you is not to promote it on that … and not to bring them to my games." (5:15)

– "I'm just saying, in your lousy f******* Instagrams, you don't have to have yourself with, walking with black people." (7:45)

– "…Don't put him [Magic] on an Instagram for the world to have to see so they have to call me. And don't bring him to my games." (9:13)

Sterling has a documented history of allegedly racist behavior—he's been sued twice by the federal government for allegedly refusing to rent apartments to Blacks and Latinos.

He was also sued by former Clippers exec Elgin Baylor for racial discrimination—though a jury was ultimately not convinced and shot down Baylor's case.

Sterling has been separated from his wife Shelly for years. She remains a key player in running the team and sources tell us she's "mortified" by Sterling's comments.

We have made several calls to Sterling and his people … so far, no word back.
Mediaite is an excellent one-stop shop for more analysis and feedback. The Clippers official press office has suggested the audio is not legit, the NBA has held a press conference on the matter, and various celebrities, ranging from current Clippers players to Snoop Lion to former NBA great Charles Barkley have weighed in (calling Sterling a "jackass," he also noted, "We cannot have an owner discriminating against a league that—we're a black league…. We are a black league."). Magic Johnson, who is specifically discussed in the tape, has said that he won't attend a Clippers game until Sterling is gone.
Mediaite also offers up a "comprehensive guide to how pro sports have punished team owners before."
The New York Times reports this too:
In 2009, Mr. Sterling paid $2.725 million to settle a housing discrimination suit brought by the Justice Department, which accused him of systematically driving African-Americans, Latinos and families with children out of the apartment buildings he owned. In the settlement, Mr. Sterling did not admit wrongdoing.

Mr. Sterling was also sued unsuccessfully over accusations of racial discrimination by the Clippers' former longtime general manager, Elgin Baylor.

The N.B.A. has not previously disciplined Mr. Sterling, who bought the Clippers in 1981.

On May 15, Mr. Sterling is scheduled to be honored by the Los Angeles chapter of the N.A.A.C.P. with a lifetime achievement award.
Are Sterling's comments truly awful and deeply disturbing? Yes. Do they bring embarassament and scorn upon not only the Clippers but the NBA? Yes. Were they made in a private, intimate conversation between an 80-something-year-old man and his decades-younger ladyfriend that never should have seen the light of day? Yes.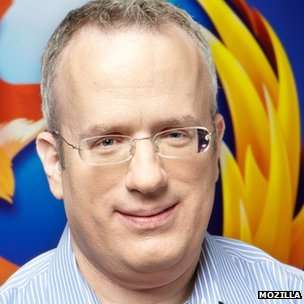 Here's a question for those of us who remember the long-ago (read: two weeks) controversy over short-term Mozilla CEO Brendan Eich getting bounced for having donated to an anti-gay-marriage ballot initiative: Assuming the tape is legit, does it make sense for the NBA to can Sterling?
And if so, how is this different from the issues surrounding Eich's ouster from Mozilla?
I fully sympathize with worries that people's personal lives and personal sentiments (even truly vile ones) will be used to punish them in ways that don't really concern the workplace. And let's be clear: That sort of sniping is far more likely to affect people well below the CEO or ownership level.
But in each of these cases, there are at least two issues that seem similar and worth discussing in tandem.
First, within the company or organization itself, the CEO/owner behavior is upsetting to a significant portion of the workforce. Eich's Mozilla colleagues expressed problems with his stance on Prop. 8 in a way that may or may not have impaired his ability to lead the company. Sterling's comments have roiled the Clippers locker room, not to mention members of the league (it's never fully clear when it comes to sports leagues whether the proper unit of analysis is a single team or the larger league).
Second, there's a serious public-relations issue. Companies that have a particular organizational philosophy and clientele can withstand fallout from mission-based decisions or revelations. Hence, neither Hobby Lobby nor Chik-fil-A has paid much of a price for sticking to their guns regarding corporate stances on birth-control mandates or having a CEO who has made anti-gay comments.
Whether Mozilla could have handled the Eich controversy differently is a question worth asking. By all accounts, Eich was a hugely important asset to the organization and it isn't hard to spitball ways that the Mozilla could have used the controversy as some sort of teachable moment for employees and users alike. That may have been the best way forward not simply for Mozilla but for larger society. Within pretty broad limits, I think most of us can agree that separating work and non-work beliefs, attitudes, and activities is a very good idea.
With Sterling, it's hard to see any way forward but giving him the boot. While the Clippers have clinched a playoff berth, it is not a marquee franchise of the sort that will get any sort of pass from fans, league officials, or other teams.
In the wake of the Eich flap, I wrote a piece for Time that acknowledged the "era of politically correct web browsing" was not without serious concerns. But in the end, Eich's dismissal made sense given a variety of factors. Some who defended Eich, including many advocates of gay marriage, did so explicitly on the grounds that opposing marriage equality isn't the same as being racist. I don't think I agree with that, but I can see the point. I'm sure that if Sterling has any defenders, some of them will say that regardless of what he thinks about his ex-girlfriend's Instagram preferences, the guy is also paying his top three players (all black) over $54 million in 2013-14 alone.
More important, these sorts of controversies are only going to multiply for reasons that aren't going away anytime soon:
Now that we're well past a subsistence economy, we live in a world of largely symbolic exchange, where we don't simply choose something because we're hungry or naked but because we want to make a statement about what sort of person we are, what sort of taste we possess and what sort of values we share.
Related: "Did Woody Allen Molest His Daughter, Dylan Farrow? And If So, Should You Disavow His Films?"