Drunk and Drugged Driving Arrests Fall in Washington As Anti-Pot Group Warns That Legalization Undermines Road Safety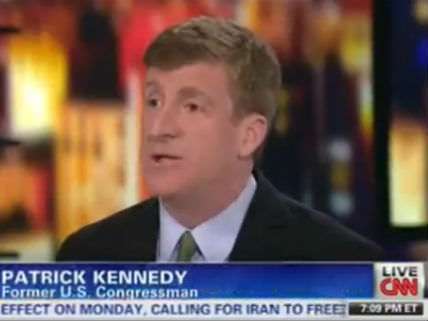 The anti-pot group Project SAM claims recent data from Washington show that marijuana legalization makes the roads more dangerous. According to State Toxicologist Fiona Couper, the share of drivers charged with driving under the influence of a drug whose blood tested positive for THC, marijuana's main psychoactive ingredient, rose from 18.6 percent in 2012, the year that voters approved legalization, to 24.9 percent in 2013. That's an increase of more than 33 percent, as Project SAM emphasizes with a scary-looking bar graph. By comparison, the THC-positive share rose by 6.6 percent between 2009 and 2010, rose by 4.1 percent between 2010 and 2011, and fell by 7.9 percent between 2011 and 2012. "Even before the first marijuana store opens in Washington, normalization and acceptance has set in," says Project SAM Chairman Patrick J. Kennedy. "This is a wakeup call for officials and the public about the dangerousness of this drug, especially when driving."
In truth, these numbers do not tell us anything about the dangerousness of marijuana. They could merely reflect an increase in consumption. If more Washingtonians are smoking pot, more drivers will test positive for THC, which does not necessarily mean they are impaired. The cutoff for a positive test result is two nanograms per milliliter of blood, less than half the level set by Washington's new per se standard for DUID, which itself is not necessarily a good indicator of impairment.
Assuming that marijuana consumption in Washington rose between 2012 and 2013, can that increase be attributed to legalization? Supplying recreational marijuana remains illegal until the first state-licensed shops open later this year, and I-502, Washington's legalization measure, does not allow people to grow their own. But it has already eliminated penalties for possession of up to an ounce by adults 21 or older, which may have had an impact on consumption.
A key question in assessing the impact of legalization on road safety is whether more pot smoking will mean less drinking. If so, the net result could be fewer traffic fatalities, even if there is an increase in the number of stoned drivers, because alcohol has a more dramatic effect on driving ability than marijuana does. A study published last year by the Journal of Law & Economics found that adoption of medical marijuana laws is associated with a decline in traffic fatalities, possibly because of such a substitution effect.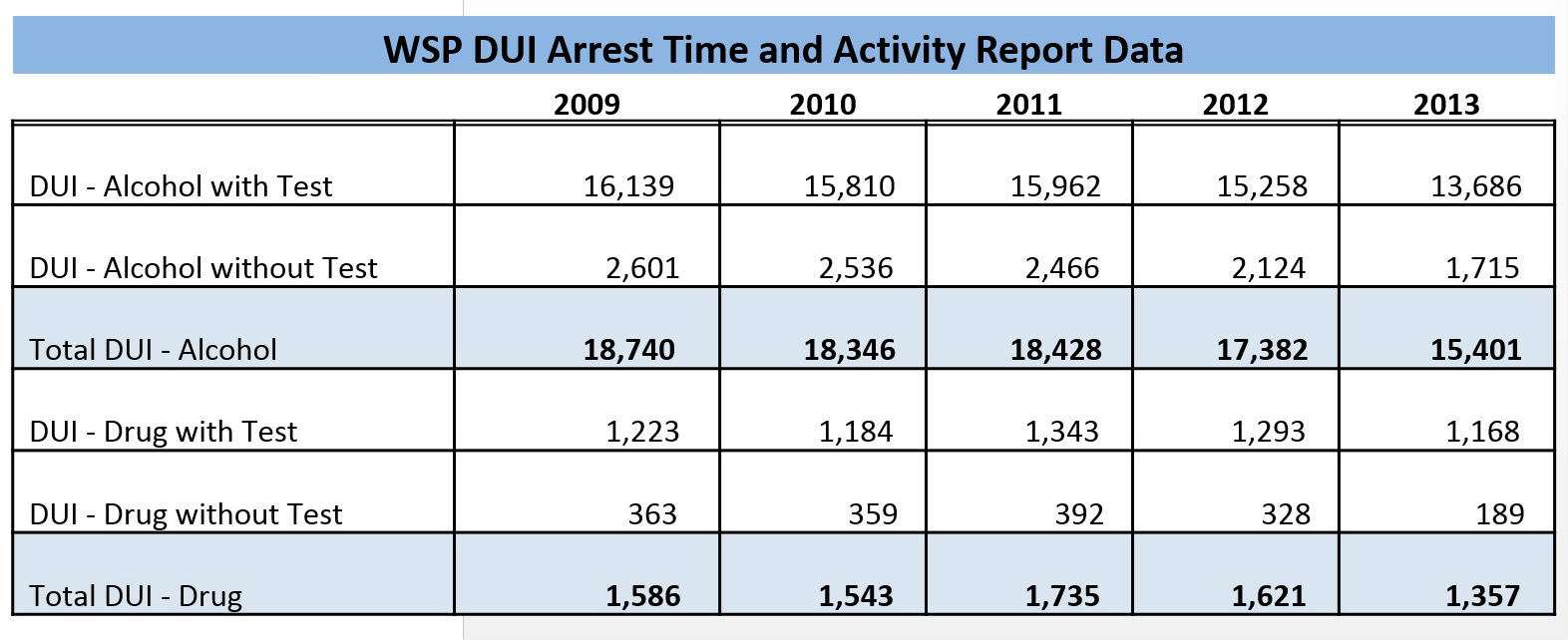 According to data from the Washington State Patrol, the number of drunk driving arrests by that agency fell from 17,382 in 2012 to 15,401 in 2013, an 11 percent drop. By comparison, the number of drunk driving arrests fell by 2 percent between 2009 and 2010, stayed about the same between 2010 and 2011, and fell by 6 percent between 2011 and 2012. Although the drop in drunk driving arrests after marijuana legalization looks unusually large, it should be interpreted with caution, since the number of arrests is partly a function of enforcement levels, which depend on funding and staffing. Still, the drop is consistent with substitution of marijuana for alcohol.
The number of DUID arrests by state police also fell after legalization, from 1,621 in 2012 to 1,357 in 2013, a 16 percent drop. By comparison, DUID arrests stayed about the same from 2009 to 2010, rose by 12 percent from 2010 to 2011, and fell by 7 percent from 2011 to 2012. Again, enforcement levels might have something to do with the drop. But these numbers do not suggest that Washington's highways are awash with dangerously stoned drivers.