Pelosi: This Independence Day, Let's Celebrate Obamacare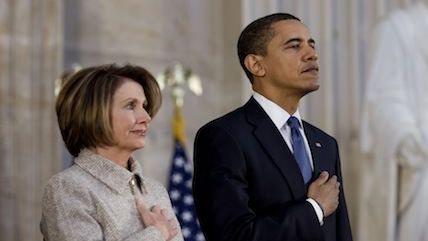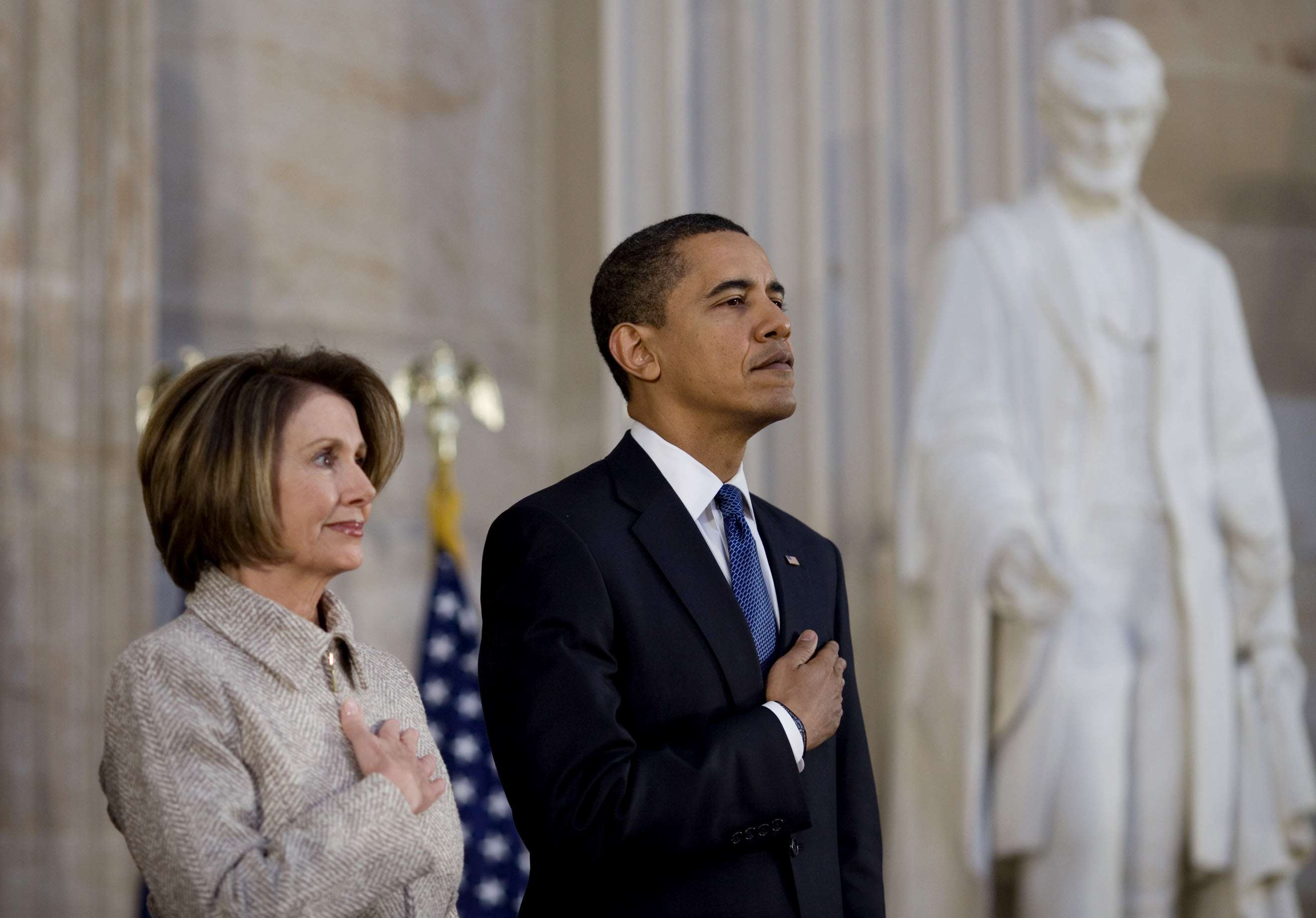 Forget all those ideas about natural rights and consent of the governed. This year, Rep. Nancy Pelosi (D-Calif.) wants to celebrate Obamacare.
Next week when we celebrate Independence Day we'll also be observing health independence.

This week marks one year since the Supreme Court upheld the Affordable Care Act, it captures the spriit of our founders, the spirit they wrote in the Declaration of Independence: life, liberty, and the pursuit of happiness. The Affordable Care Act offers just that—a healthier life, liberty to pursue a person's happiness, to be free of constraint, to be job-locked because they're policy-locked—so if you wanted to be a cameraman, a writer, if you want to be self-employed, if you start a business, if you want to change jobs, whatever it is you want to do, you are free, you have the liberty to do so.

So we've had Social Security, Medicare, and now health independence, and that's something our members will take home to celebrate over this Independence Day.
Pelosi's declaration came as the Obama administration continues to ramp up efforts to increase public support for the law, as the enrollment requirement is set to be implemented this October. A series of recent polls suggest a majority opposes the law, and many uninsured Americans don't know about the individual mandate.
In recent days, there were reports that Secretary of Health and Human Services Kathleen Sebelius was soliciting the NFL in an attempt to advertise enrollment.
As part of that initiative, HHS Secretary Kathleen Sebelius reported that the department has been "very actively and enthusiastically engaged" in discussions with the NFL and NBA.

Interesting, then, that the NFL responded a few days later with this statement: "We have responded to the letters we received from members of Congress to inform them we currently have no plans to engage in this area and have had no substantive contact with the administration about PPACA's implementation."
Of course, the Obama administration's struggles to promote the law is the opposite of what they predicted would happen as full implementation approaches.
Click here for more Reason.com coverage of Obamacare.