Icelandic MP Offers To Help NSA Whistleblower Seek Asylum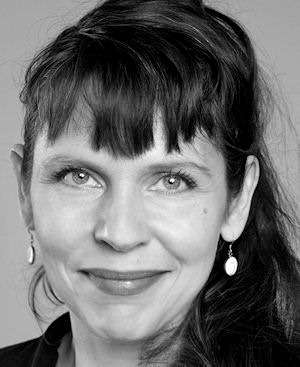 Icelandic Member of Parliament Birgitta Jónsdóttir and one-time Wikileaks volunteer has offered to help NSA whistleblower Edward Snowden seek asylum in Iceland.
Snowden specifically named Iceland as a possible destination in an interview with The Guardian. Russia is reportedly considering offering Snowden asylum. Snowden has not been charged yet (though he probably soon will), so he is free to travel to Iceland, Russia, or any other country that he choses. His current whereabouts are unknown.
Jónsdóttir is a member of the Pirate Party of Iceland, and is chairman of the International Modern Media Institute (IMMI), which has issued a press release, which concludes:
We are currently attempting to get in touch with Mr. Snowden to confirm that this is his will and discuss the details of his asylum request. Our next step will be to assess the security implications of asylum, as it is possible that Iceland may not be the best location, depending on various questions regarding the legal framework—all of these issues will be taken into account. We are already working on detailing the legal protocols required to apply for asylum, and will over the course of the week be seeking a meeting with the newly appointed interior minister of Iceland, Mrs. Hanna Birna Kristjánsdóttir, to discuss whether an asylum request can be processed in a swift manner, should such an application be made.
While Jónsdóttir and the IMMI may be willing to help Snowden it was recently reported that Iceland's new prime minister, who is widely viewed as pro-Washington, may not want to start his term in the midst of the NSA scandal.
As Max Fisher of The Washington Post has pointed out, in order to apply for asylum Snowden would have to travel from Hong Kong (where he recently checked out of a hotel) to Iceland. Once in Iceland Snowden would have to make the case that he should be granted asylum.
American authorities should be careful about how they decide to pursue Snowden. Misstepping could have negative diplomatic effects. The leaks have hardly cast the U.S. in the best light to Europeans, traditionally some of the U.S.'s most consistent and strongest allies, and the Russians would perhaps welcome a drawn out diplomatic fight if they decide to grant Snowden asylum.