Police Officer to Face Jury for Death of Man Tased 10 Times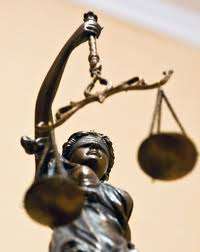 Once police subdue a suspect with a Taser, how many additional shocks are appropriate? Not seven, according to a federal appeals court.
A Baltimore County, Maryland officer tased Ryan Meyers a total of 10 times—three times till he dropped and another seven times after that—in 2007. Meyers went into cardiac arrest and paramedics could not revive him.
Meyers, 40, suffered from bipolar disorder and had fought with his father and brother, prompting his mother to call 911. When police arrived, Meyers refused commands to drop a baseball bat, though his brother says police did not give him time to comply before tasing him.
The first discharge did not incapacitate him, nor did the second, though he did drop the bat. Meyers fell to the floor after the third shock. Police sat on him and tased him seven more times, even though he had gone rigid according to one officer's testimony. Three other officers said he was still squirming and trying to bite.
The ruling means the officer who fired the Taser is not protected by qualified immunity. A jury will determine whether the officer, who was specially trained to use a Taser, used excessive force.
From the Baltimore Sun:
This is the first time we have had a court … pinpoint and say you are not going to have free rein with this Taser," [said the family's attorney, Gregory L. Lattimer].

…An attorney for Baltimore County, Paul Mayhew, defended the officer's actions. He said the officer who fired the Taser … remains with the Police Department and was cleared of any wrongdoing.

Mayhew said the plaintiffs have "to connect the Taser and the death. The medical examiner ruled the death to be undetermined," meaning a number of factors could have contributed to Meyers' death, including an underlying heart condition.
A recent study estimates that at least half of the people shot and killed by police each year suffer from a mental illness. Meyers obviously wasn't shot, but his death clearly shows yet again that police too frequently rely on the use of force to resolve volatile situations.
Baltimore County has a Mobile Crisis Team composed of clinicians and police officers trained to address situations involving the mentally ill. However, the unit does not respond to situations involving violence or weapons.