CNN Poll Shows Majority of Americans Want Government to Do Less, Promote Fewer "Traditional" Values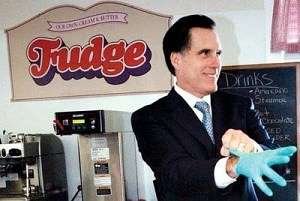 Tonight Reason staffers will entertain you (hopefully while you play along with the official drinking game!) as we tweet the first head-to-head debate between two fans of big government; former Massachusetts Gov. Mitt Romney (R) and incumbent President Barack Obama (D). In honor of that debate — to be divided into six sections, half on the economy, the others on the role of government, governing, and health care — let us turn to a poll (posted earlier by Reason 24/7) released on Wednesday that reports for the first time since CNN started asking, a majority of Americans would like government to do less, and they would also prefer that it didn't promote any particular set of moral values.
The CNN/ORC International poll reported:
"The number of Americans who say that the government should promote traditional values has fallen to an all-time low, a finding that might benefit many Democrats," says CNN Polling Director Keating Holland.
According to the survey, just four in 10 registered voters believe the government should promote traditional values, down from 53% in 2010 and 57% in 2008.
"Between 1993, when CNN began asking that question, and last year, a majority of respondents have always said that the government should promote traditional values. Now, for the first time, more than half say the government should not favor any particular set of values," adds Holland.
But the poll also indicates the belief that the government is doing too much is also near historically high levels.
Six in 10 say the government is doing too much that should be left to individuals and businesses. That finding could favor Republicans.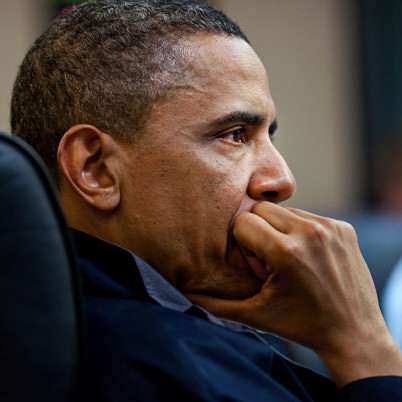 (Republicans still favor government doing things like cracking down on pornography, but then, a majority of people are opposed to porn, according to Gallup.)
Of course, people are assuming that Obama is gonna win this thing, both the debate and the presidency, so the poll is maybe not the sure sign of a Republican win. (The CNN poll also predicted that Obama would win all the debates, but that GOP Veep nominee Congressman Paul Ryan would win that debate over VP Joe Biden; no surprise there).
The poll also confirms that the debate set-up makes sense in heavily favoring economic concerns. People are indeed more worried about the economy than other issue, even other serious ones such as foreign policy. (They're also much more worried it than, say, old videos of old Obama speeches, as Nick Gillespie noted earlier.)
Said the poll:
Nearly half of registered voters questioned say the economy is the most important issue facing the country today—not surprising when nearly three quarters say the economy is in poor shape.
The economy is followed at a great distance by the federal budget deficit (15%), health care (12%), and education (10%).
"You have to get way down the list before any foreign policy issues appear, and fewer than one in 20 pick Afghanistan or terrorism as the number-one issue," says Holland.
So, yes, people are once again professing to lean libertarian in that they want less government and for the government they have to be less moralizing. This results are similar to what the Reason-Rupe poll found in September:
Please tell me which comes closer to your own opinion…The less government the better [or] 49% There are more things government should be doing 48%
Please tell me which comes closer to your own opinion… We need a strong government to handle today's complex economic problems [or] 49% People would be better able to handle today's problems within a free market with less government involvement. 49%
Some people think the government(should promote traditional values in our society. Others think the government should not favor any particular set of values. Which comes closer to your own view? Government should promote traditional values 42% Government should not favor any particular set of values 55%
But someone is going to win in November, even if you don't vote (because, it doesn't count, as Katherine Mangu-Ward noted in our November print issue) and that someone is going to, most assuredly, keep government big and, be it the drug war, or pornography, or the continued existence of the Defense of Marriage Act, that President will in some way keep the government of "traditional values" alive.