A Pocketknife Earns Expulsion but Not a Felony Conviction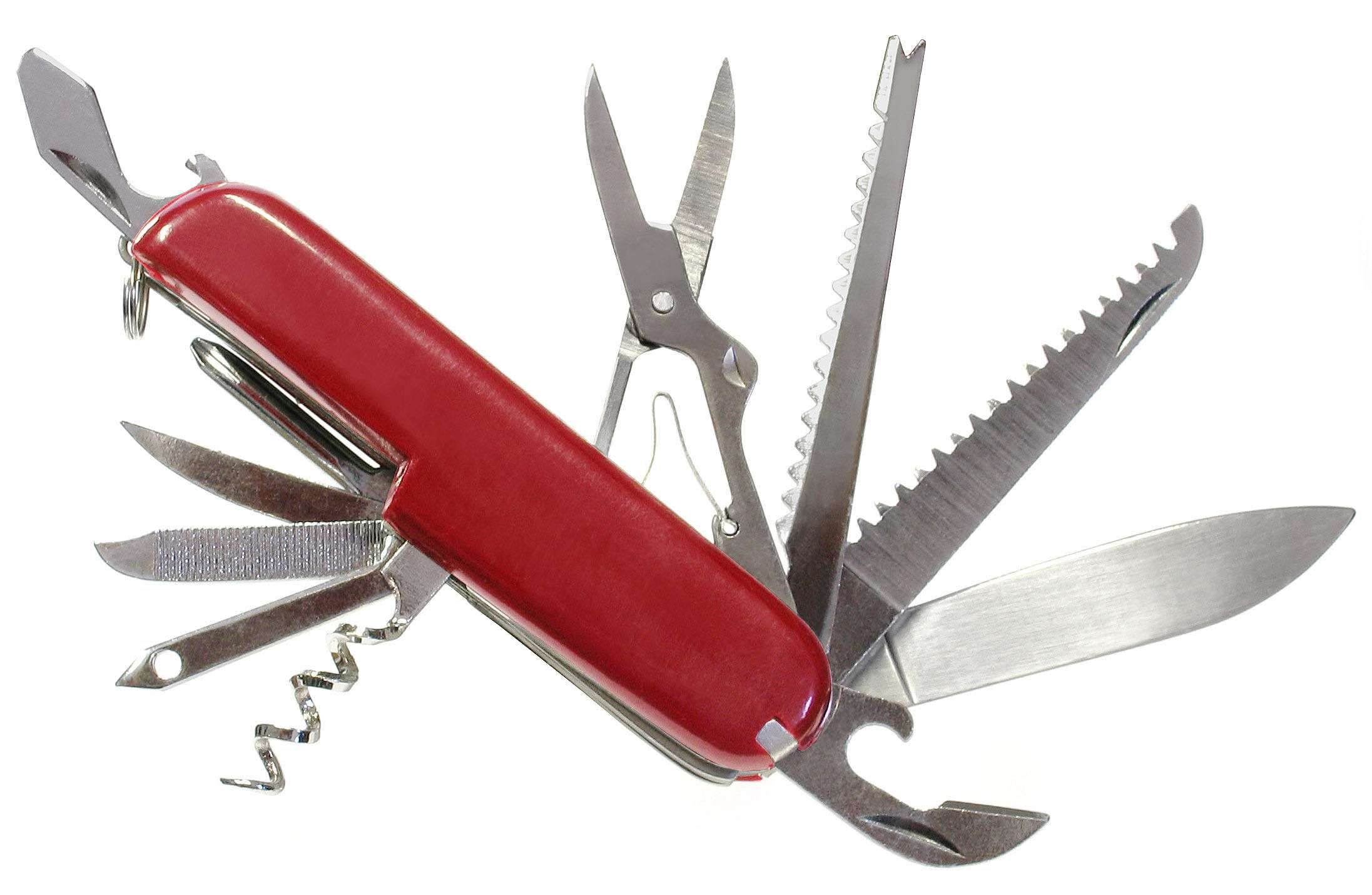 On Monday the Minnesota Court of Appeals overturned a teenager's felony conviction for bringing a pocketknife to school, saying there was no evidence he intended to use it as a weapon. The Minneapolis Star-Tribune describes the incident at the center of the case:
The student, a 16-year-old boy identified as S.M.L., was caught with the knife in February 2010 after a school resource officer and assistant principal at Willmar High School received a tip that he had brought drugs to school. They pulled him from class and he turned over marijuana and a pipe. When asked whether he had "anything else that he shouldn't have," the student said he had a pocketknife in his jacket pocket, a violation of school rules.

Asked whether he brought the knife to school for protection, the student said "no" but that "it didn't hurt." The school expelled the student for a year. He was charged as a juvenile with felony possession of a dangerous weapon on school property and three petty drug and tobacco misdemeanors. The student, now 18, pleaded guilty and was placed on probation.
Writing for the appeals court, Justice Kevin Ross said "identifying an object as more menacing in appearance than non-weapons is not a substitute for evidence of design as a weapon." He noted that knives like the defendant's, which had a serrated, three-and-half-inch blade, are "routinely available as a sporting good by vendors not commonly associated with dangerous weapons."
The ruling has no impact on school policy, which Willmar Public Schools Superintendent Jerry Kjergaard describes as "zero tolerance, depending on the case." Huh? "You look at a kindergarten kid differently than a high school kid," he explains. "Or at least I hope we do." Me too. What about 6-year-old Cub Scouts?
[Thanks to Mark Lambert for the tip.]