America Pays for Villaraigosa's Transit Legacy
You can't say no to federal funds for L.A.'s empty trains, fake transit hubs, and unfixed potholes.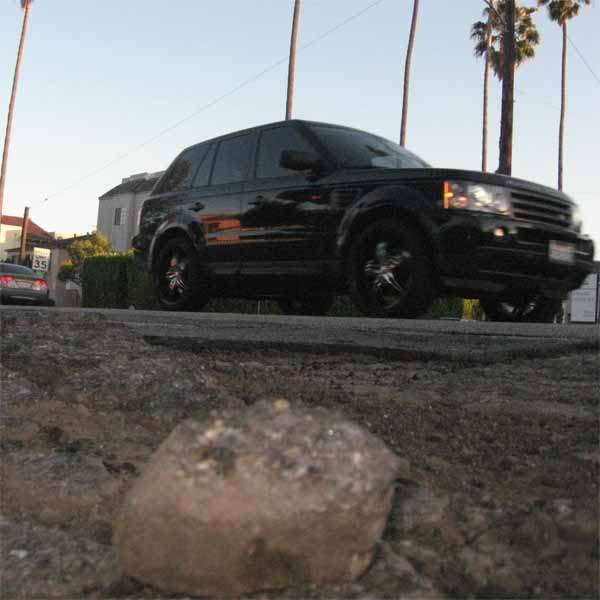 What is TIFIA? This fey-sounding acronym for the 1998 Transportation Infrastructure Finance and Innovation Act may be your ticket to a wheezing, convoluted federal lending vehicle designed in large part to help Los Angeles Mayor Antonio Villaraigosa name a major project after himself.
How can that be, when the deepening state and federal fiscal crisis has delayed or derailed so many major projects?
Sen. Barbara Boxer (D-Calif.), in her capacity as chairwoman of the Senate Environment and Public Works Committee, is receiving a lesson in planned economics through President Barack Obama's $556 billion six-year highway and transit bill. Because the administration provided a plan that is underfunded by at least $134 billion, it is left to Boxer to whittle the bill down, complaining to Reuters as she does so. A bill that would have cost more than $185 billion over the next two years now may end up costing only about $109 billion, most but not all of that from the federal gasoline tax.
This bill does not include the $53 billion taxpayer expenditure for railroads announced by Vice President Joe Biden in February. But the bill does contain non-road transit, and one chief executive who has been looking on with gleeful hand-rubbing is the squat, amiable mayor of the City of Angels.
Villaraigosa rejects the legacy that has already been granted to him by history: L.A. died on his watch. Instead, he believes that by narrowing the city's 30-year plan for new municipal rail projects down to 10 years—the "30/10" plan that Villaraigosa explains in this 2009 puff piece by Ari B. Bloomekatz at The Los Angeles Times—he can outshine even the burnished image of his predecessor James Hahn.
A few things to understand about 30/10:
It's politically popular. Boxer and challenger Carly Fiorina both embraced Villaraigosa's scheme to grab federal funds for the idea in the 2010 election.
It also has no realistic hope of being funded. At the most conservative estimate, the plan will cost at least $13.7 billion, and it will probably cost a lot more. L.A. Times columnist Tim Rutten, one of the idea's largest boosters, pronounces that the project—which includes an extension of a subway line to the West Side V.A. hospital and an at-grade rail line from USC to Santa Monica, as well as a plan to take away one lane of highly congested Wilshire Boulevard and turn it into a bus-only route—would "create 918,300 jobs paying $50.8 billion in wages."
And it has a new name. "Fast Forward America" is the new designation of 30/10, given with an eye toward getting other cities to accelerate railroad projects. In L.A., "FAST" has been turned into the telling acronym: "Fixing Angelenos Stuck in Traffic." (That is exactly correct: They don't want to fix the traffic; they want to fix the people.)
Angelenos, fixed or not, voted in 2008 to approve a new county-wide sales tax, set at the seemingly reasonable rate of a ha'penny. Measure R was heavily advertised as a tax that would fix potholes, repair the county's disgraceful road infrastructure, and "get traffic moving." The Los Angeles County MTA's Measure R splash page highlights the road and driving elements of the measure, with its top bullet point noting that MTA has disbursed "$100 million for…projects such as pothole repairs, major street resurfacing, left-turn signals, bikeways, pedestrian improvements, streetscapes, traffic signal synchronization and local transit services."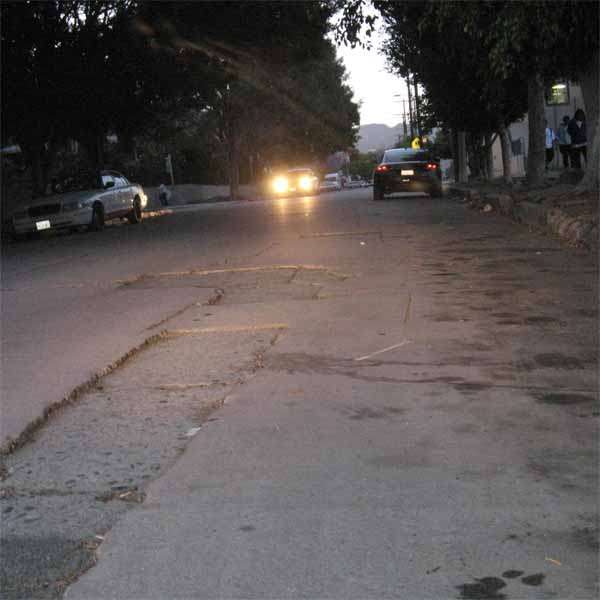 More than two years in, Los Angeles now fixes nearly a third fewer potholes than it did before. According to the Measure R expenditure plan [pdf] a mere 15 percent of money from the sales tax is designated for road service. The largest portion goes to new rail projects, though only the Expo Line from USC is currently under active construction.
The half-cent sales tax has made itself felt in other ways, however. According to the Bureau of Economic Analysis [pdf], gross metropolitan product for Los Angeles declined 3.4 percent in the year after Measure R's passage.
Punchline: Even taxing the county into penury and ignoring the deplorable condition of its roads won't bring enough money to fund FAST. According to MTA's expenditure plan, the new tax will only contribute $2.93 billion to new rail projects over the 10-year window Villaraigosa envisions.
But the biggest joke isn't just on the people of Los Angeles, who after all deserve the absurd fate of becoming guinea pigs in the New Urbanists' experiment to create a newer, better Homo Angelicus. The real laff is going to be on the American taxpayers, who despite the fizzling of Obama's transit package may yet end up paying for Antonio's folly. Boxer has been trying to shake loose money by expanding the TIFIA program, which currently lends a little more than $100 million per year to transit projects, to $1 billion in annual lending. As the Reason Foundation's Robert Poole explains here, TIFIA may be among the more rational uses of federal dollars, as it at least in theory encourages private players to develop transportation solutions.
Of course, $1 billion nationwide is not nearly enough to fund 30/10 or FAST or whatever Villaraigosa names his next version of the L.A. rail plan. But the program is going ahead, and its boosters still think there's some money out there somewhere. Boxer tells The Wall Street Journal that the expanded TIFIA will "leverage $30 billion in private investment." That's a multiplier effect of $30 for every one dollar the government gives out. Which is why I said Boxer is "receiving" a lesson in planned economics, not that she's learning anything from it.
Tim Cavanaugh is a senior editor at Reason magazine.