Cooley Judicial Lecture: Respecting Local Control: State Law in the Federal System
Come hear Judge Joan Larsen give inaugural Cooley Judicial Lecture at Georgetown Law; See Cooley Book Prize awarded to Richard Fallon
Judge Joan Larsen of the US Court of Appeals for the Sixth Circuit will deliver the Inaugural Thomas M. Cooley Judicial Lecture at Georgetown University Law Center, Hart Auditorium, on Thursday, April 11, at 6pm. Her topic is "Respecting Local Control: State Law in the Federal System." Following the Lecture there will be a reception.
The Lecture and Reception are sponsored by the Georgetown Center for the Constitution and the Federalist Society for Law and Public Policy. The lecture and reception are free and open to the public, but pre-registration is required. Register here.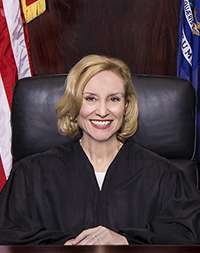 Prior to the Lecture, the second annual Thomas M. Cooley Book Prize of $50,000 will be awarded to Professor Richard Fallon of the Harvard Law School for his book, Law and Legitimacy in the Supreme Court.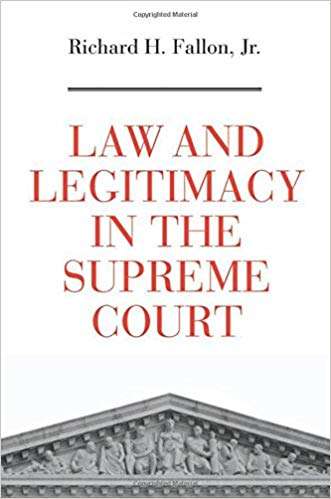 Thomas M. Cooley was the longstanding Chief Justice of the Michigan Supreme Court and Dean of the Michigan Law School. He authored several highly influential books, including A Treatise on the Constitutional Limitations Which Rest Upon the Legislative Power of the States of the American Union. He served as the first Chair of the Interstate Commerce Commission. The Thomas Cooley Judicial Lecture series was commissioned to honor United States judges who, like Judge Cooley, have made significant legal impact as professors and jurists. The Thomas Cooley Book Prize is awarded to honor scholars who, like Dean Cooley, have made a substantial contribution to our understanding of the U.S. Constitution.
Before her appointment to the Sixth Circuit, Judge Larsen was a Justice on the Michigan Supreme Court and professor at the University of Michigan Law School. She is the ideal choice to inaugurate this this lecture series.
The first Cooley Book Prize was awarded to Professors Gary Lawson and Guy Seidman for their book, A Great Power of Attorney: Understanding the Fiduciary Constitution.