Court: Police Can't Shoot Unlicensed Dogs With Impunity
"Just as the police cannot destroy every unlicensed car or gun on the spot, they cannot kill every unlicensed dog on the spot."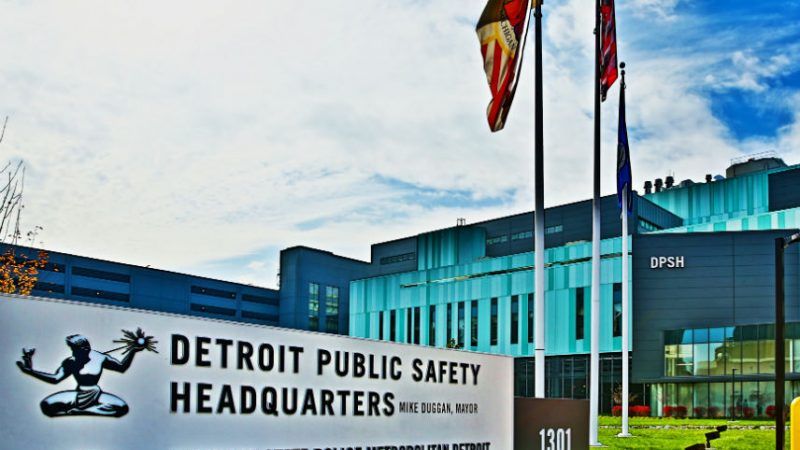 (Benjamin Beytekin/picture alliance / Benjamin Beyt/Newscom )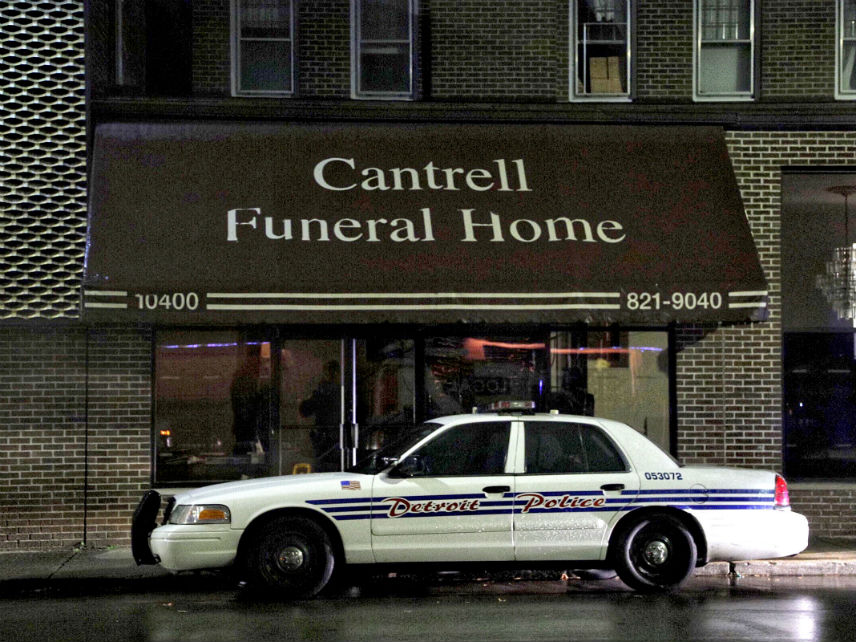 A federal appeals court ruled today that Detroit police didn't have carte blanche to shoot a woman's dogs during a drug raid simply because they weren't licensed.
The Sixth Circuit Court of Appeals reversed and remanded a lower court ruling in the case of Nikita Smith, who filed a federal civil rights lawsuit against the Detroit Police Department after a narcotics raid left three of her dogs dead. A federal judge dismissed Smith's lawsuit last year, ruling that her dogs, because they were unlicensed, amounted to "contraband" under the Fourth Amendment.
In its ruling, the Sixth Circuit declared that not only was Smith entitled to some process under Michigan law before her dogs were "seized" (read: killed), but that her dogs, even if unlicensed, were still protected from unreasonable seizure under the Fourth Amendment.
"By guaranteeing process to dog owners before their unlicensed dogs are killed, Michigan law makes clear that the owners retain a possessory interest in their dogs," the appeals court wrote. "This is particularly so in the context of everyday property that is not inherently illegal, such as some drugs, but instead is subject to jurisdiction-specific licensing or registration requirements, such as cars or boats or guns. Just as the police cannot destroy every unlicensed car or gun on the spot, they cannot kill every unlicensed dog on the spot."
The case is the first time federal courts have considered whether an unlicensed pet—in violation of city or state code—is protected property under the Fourth Amendment. Courts have previously established that pets are protected from unreasonable search and seizure under the Fourth Amendment.
"Today's opinion is enormously important because, as a practical matter, the vast majority of dogs are not licensed and police shoot dogs every day in a this country. The police-dog-shooting problem is especially bad in the City of Detroit," Smith's lawyer Chris Olson says. "Had the Court affirmed the district court's decision, police officers in Michigan, Ohio, Kentucky and Tennessee could summarily execute any dog without recourse in the event that the officers, like the defendants in this case, later discovered that the dog was not licensed. The opinion establishes that pet owners' Fourth Amendment rights do not depend on a license. More importantly, the opinion foreclosed a post hoc 'get out of jail free card' for police officers that unreasonably shoot dogs every day in this country."
Smith's lawsuit characterized the police as a "dog death squad" and claimed officers shot one of her pets through a closed bathroom door. Graphic photos from the raid on Smith's house showed one dog laying dead in the blood-soaked bathroom.
In such cases, police departments typically argue that an officer's actions were reasonable under the circumstances—and courts give much deference to those arguments. But in Smith's case, the City of Detroit also adopted a novel legal argument: that since Smith's dogs were unlicensed, she didn't have a legitimate property interest in them and therefore could not bring a Fourth Amendment claim against the officers. Lawyers for Detroit compared Smith to a minor holding an alcoholic beverage.
A U.S. District Court judge agreed. "When a person owns a dog that is unlicensed, in the eyes of the law it is no different than owning any other type of illegal property," U.S. District Judge George Caram Steeh ruled last year.
But in another Fourth Amendment lawsuit—brought by Nicole Motyka and Joel Castro, whose two dogs were shot by Detroit police during a marijuana raid—a different federal judge came to the opposite conclusion, ruling that Detroit's argument was "misplaced." Motyka's lawsuit has been on hold awaiting today's Sixth Circuit opinion.
Smith and Motyka's cases are part of a string of lawsuits that have been filed against the Detroit Police Department for dog shootings over the past two years. A Reason investigation last year found the department's Major Violators Unit, which conducts drug raids in the city, has a track record of leaving dead dogs in its wake.
Earlier this year, Detroit paid $225,000 to settle a lawsuit brought by Kenneth Savage and Ashley Franklin, who claimed Detroit police officers shot their three dogs while the animals were enclosed behind an 8-foot-tall fence—all so the officers could confiscate several potted marijuana plants in the backyard.