Trump's Mythical Crackdown on Sex Trafficking
No, there haven't been an "unprecedented" number of child sex-trafficking rings busted since Donald Trump took office.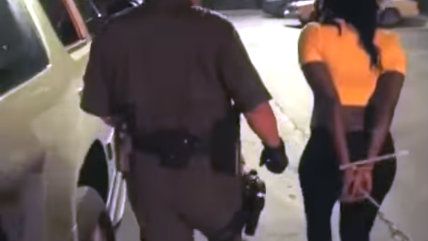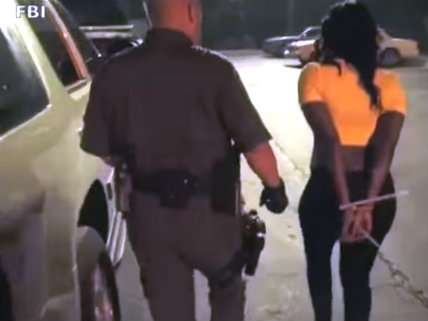 At Townhall.com, sex-crime victims' advocate and author Liz Crokin accuses the mainstream media of "ignoring Trump's sex trafficking busts." In Crokin's reality, "authorities have arrested an unprecedented number of sexual predators involved in child sex trafficking rings in the United States" since Donald Trump took office on January 20. "There have been a staggering 1,500-plus arrests in one short month; compare that to less than 400 sex trafficking-related arrests in 2014 according to the FBI," Crokin writes.
This is, as Trump would put it, "fake news." Every part of it. For starters, the 2014 data she links to is far from a complete account of U.S. sex-trafficking arrests that year. It reflects incomplete state-level arrest numbers from just 26 U.S. states, Guam, and the Virgin Islands. It does not include all state sex-trafficking arrests, by far, nor does it include any sex trafficking arrests by federal agencies such as the FBI and Immigration and Customs Enforcement (ICE), which make thousands of sex trafficking arrests annually (though far fewer trafficking indictments and convictions).
The idea that there have been "an unprecedented number" of sex traffickers arrested since Trump took office has similarly little basis in reality, and there's zero truth to the claim of law-enforcement busting up child sex-trafficking rings. Meanwhile, many of the arrests Crokin includes in her tally—arrests that include mostly women selling sex and men trying to engage in consensual adult prostitution—are part of annual sting operations, were the result of investigations n the works long before Trump took office, and/or had absolutely nothing to do with federal law-enforcement directives or activities. (That is, when we can check Crokin's sources; two of the pages she links to as evidence can't be found.)
Here are the arrests that Croklin credits as Donald Trump-brokered busts of pedophile trafficking rings:
As evidence of these arrests that Crokin doesn't think are being covered in the mainstream media, she links to news reports on ABC, NBC, and CBS news affiliates, describing events also covered widely by other media in their respective states or regions. The California sting was also reported by mainstream print and broadcast media across the country, as was the broader National Johns Suppression Initiative that resulted in the Texas arrests.