Justice Department Launches Investigation of Orange County Prosecutor Scandal
The jailhouse snitch scandal in Orange County has tainted numerous cases so far. Now the Justice Department is stepping in.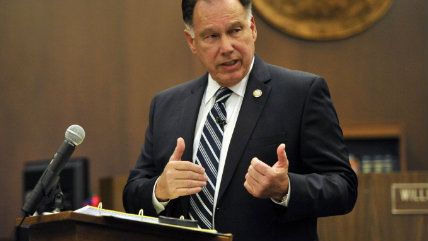 (Joshua Sudock/ZUMA Press/Newscom )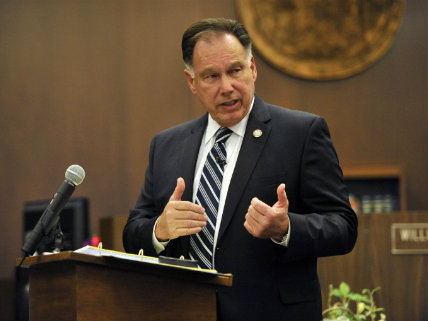 The Justice Department announced Thursday it is launching an investigation into alleged civil rights violations by the Orange County District Attorney's Office and Sheriff's Department, which are accused of running a secret jailhouse informant program that was hidden from judges and defense attorneys for years.
The Orange County criminal justice system has been roiled by controversy and strife since the existence of the confidential jailhouse informant program was exposed during the trial of Scott Dekraai, who pled guilty to shooting nine people in a Seal Beach hair salon in 2011.
The Orange County District Attorney's Office has continued to claim that its knowledge of, and culpability for, the jailhouse informant system was limited, but the fallout from the Dekraai case has led to sentences being overturned or vacated, or charges being dropped, in nearly a dozen other cases so far. In addition, the court has continued to pry loose thousands of pages of police logs and other records indicating the sheriff's department regularly bugged jail cells and used confidential informants to gather information on defendants who were already represented by lawyers.
"A systematic failure to protect the right to counsel and to a fair trial makes criminal proceedings fundamentally unfair and diminishes the public's faith in the integrity of the justice system," Vanita Gupta, head of the Justice Department's Civil Rights Division, said in a statement. "Our investigation will examine the facts and evidence to determine whether the district attorney's office and sheriff's department engaged in a pattern or practice of violating these rights."
Orange County public defender Scott Sanders first revealed evidence of the secret jailhouse informant program in a bombshell 500-page court filing in January 2014. The revelations led the judge to remove the entire Orange County District Attorney's Office from the case in 2015, finding that two sheriff's deputies had either lied or intentionally withheld evidence on the stand.
The OCDA challenged its removal, but in November a state appeals court upheld the judge's decision, finding there was "substantial evidence to support the court's conclusion the OCDA's institutional relationship with the OCSD constituted a conflict of interest that prevented the OCDA from fairly prosecuting the penalty phase."
"The Court of Appeal stated that the 'magnitude of the systemic problems cannot be overlooked,' Sanders tells Reason. "It is hoped that the Justice Department's probe will help reform the system so that all Orange County residents will receive the constitutional protections to which they are entitled."
The Orange County District Attorney's Office did not immediately return a request for comment. In previous statements, Orange County District Attorney Tony Rackauckas said he welcomed a federal investigation.