Former Ron Paul Campaign Aides Indicted Again for Campaign Finance Reporting Violation After Initial Federal Failure to Convict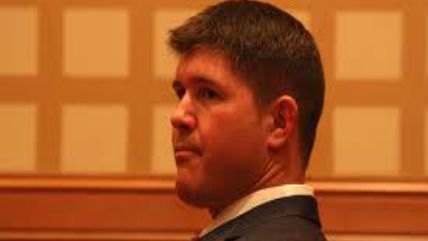 Because of federal prosecutorial error that led to some of the initial charges against them being dropped before trial (since they were based on legally inadmissible evidence), former Ron Paul campaign aides Jesse Benton and John Tate (both still part of the larger world of Paul family political fund raising and grassroots activism) and Dimitri Kesari (already convicted on one related charge in a trial last month), are once again facing trial in federal court over charges related to not reporting to the government payoffs to Iowa state Sen. Kent Sorenson for his endorsement for Ron Paul.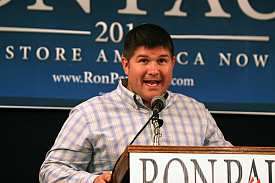 Associated Press guides you through the thickets of the latest:
In a new grand jury indictment filed Thursday in federal court in Des Moines, Paul's 2012 campaign chairman Jesse Benton, campaign manager John Tate and deputy manager Dimitri Kesari are charged with conspiracy to cover up $73,000 in campaign payments to former Iowa Sen. Kent Sorenson….

Benton, Tate and Kesari also are charged with causing false campaign contribution reports to be filed to the Federal Election Commission and participating in a false statement scheme. Benton and Tate are charged with causing the campaign to file false records of the payments. Kesari was convicted of that charge last month.

The three men were originally charged in August, but a judge dismissed charges against Tate and all but one charge against Benton because they were based on information the government obtained during FBI interviews last year that the judge said was not admissible.

In the new indictment the charges are based primarily on emails and other communication the prosecutors plan to offer into evidence…..

The first court appearance for the three on the new charges is set for Dec. 2. Prosecutors filed a motion seeking a Feb. 8 trial.
My reporting on their original August indictment, and their original (mostly, except for one guilty verdict for Kesari) acquittal last month.