Let Us Now Praise Alan Grayson For Standing Against Cronyism
Florida representative the only House Dem to vote against reauthorizing Export-Import Bank.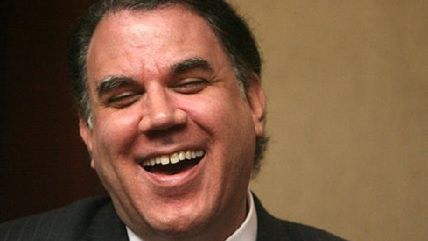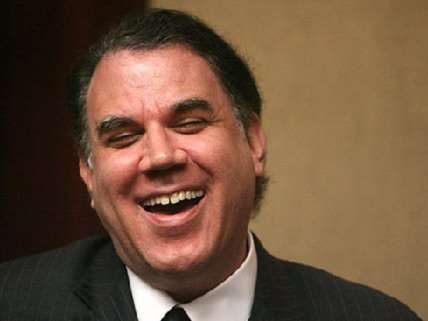 I'm not a big fan of Rep. Alan Grayson, the Florida Democrat whose ideology is as far left as his everyday behavior is headline-making.
Yet he was the only Democrat to vote against reauthorizing the Export-Import Bank, one of the purest excresences of the crony capitalism that everybody seems to be against these days. For more on why the bank, created during the Depression by FDR, is awful, go here.
I've likened Grayson to the #FloridaMan of Internet fame and once catalogued some of his political low-blows for The Daily Beast:
As the self-styled "Congressman With Guts," Grayson has yet to reach bottom when it comes to throwing low blows. In 2009, for instance, while appearing on Jones' show and talking about the Federal Reserve, he called Linda Robertson, an adviser to Ben Bernanke, "a K Street whore."…

In a tough 2010 re-election campaign, Grayson ran ads calling his Republican opponent, Daniel Webster, a draft dodger and, more improbably, "Taliban Dan," in a nod to Webster's social conservatism. Factually incorrect and overflowing with duplicitous editing, the commercials are pitch-perfect parodies of negative ads and are widely believed to have helped cost Grayson the election. Florida voters, accustomed as they are to reading about "Florida Man," don't always want his spiritual cousin representing them in Congress (Grayson would return to Washington in 2013, representing a newly redrawn 9th district).
At the same time, Grayson is good on demilitarizing the police, ending unwarranted state surveillance, and using the military for defense rather than whatever it is we're using it for these days. When it comes to voting no on Ex-Im, he was the sole Democrat to join 117 Republicans in voting nay. Unfortunately, 127 Republicans and 186 Democrats voted for the bank, which may ultimately get back to using tax dollars to subsidize corporate behemoths such as Boeing, General Electric, John Deere, and Caterpillar.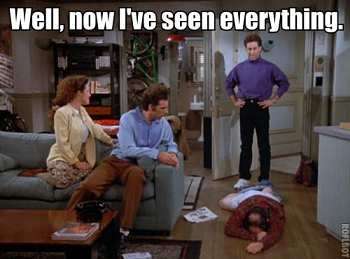 Find out how your reps voted here.
The drama now goes to the Senate, where Ex-Im scourge and Reason columnist Veronique de Rugy says opponents have a stronger hand. Majority Leader Mitch McConnell is an ardent opponent and
[he has] said he won't allow of standalone Ex-Im bill to the Senate floor. The next tactic for Ex-Im supporters would be to attach the zombie bank to the transportation bill. That move failed in July. But it is more likely to succeed this time around if (and only if) the person in charge of scheduling votes in the House allows an Ex-Im bill to come to the floor at all. On the House side, that's [Majority Leader Kevin] McCarthy's call. He is against Ex-Im and could be our greatest ally. This is an easy move, too, since all it means is doing nothing. Happily, in this case, doing nothing means doing the right thing at the same time. Win-win.
Return now to a thrilling time when even Barack Obama called out the Export-Import Bank as cronyism that needed to be killed forever: