Bipartisan Senate Bill Would Protect Banks That Do Business With Marijuana Merchants
Regulators and prosecutors would be barred from punishing financial institutions for serving state-licensed cannabusinesses.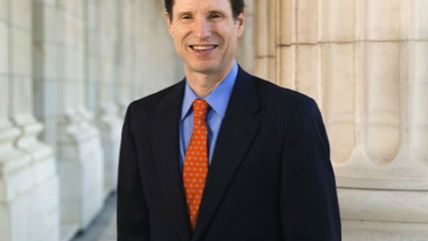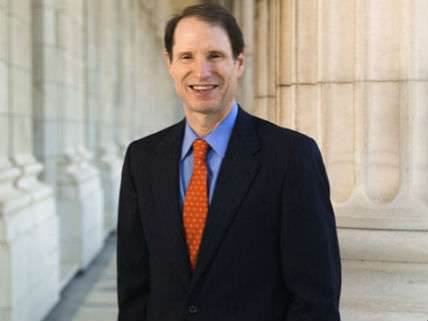 Yesterday five senators—three Democrats and two Republicans—introduced a bill aimed at eliminating federal obstacles to banking services for state-licensed marijuana businesses. The Marijuana Businesses Access to Banking Act bars federal regulators and prosecutors from punishing financial institutions for serving cannabis growers or distributors who comply with state law. It would protect such banks from regulatory pressure, civil penalties, loss of federal deposit insurance, forfeiture, and prosecution for crimes such as money laundering or aiding and abetting violations of the Controlled Substances Act. The threat of such consequences has kept most banks from dealing with cannabusinesses, forcing their owners to deal exclusively in cash, which creates daunting logistical burdens and security problems.
"By compelling Oregon business owners to operate on a cash-only basis, current federal laws are making marijuana businesses sitting ducks for violent crimes and perpetuating negative stereotypes," said Sen. Ron Wyden (D-Ore.), one of the bill's sponsors. "It is ridiculous to make any business owner carry duffle bags of cash just to pay their taxes. Our bill will finally force the federal government to respect the decision Oregonians made at the polls and allow law-abiding marijuana businesses to go to the bank just like any other business." The other sponsors of the bill are Jeff Merkley (D-Ore.), Cory Gardner (R-Colo.), Michael Bennet (D-Colo.), and Rand Paul (R-Ky.).
A House version of this bill was introduced in April by Rep. Ed Perlmutter (D-Colo.). It has 26 cosponsors, only one of whom, Colorado congressman Mike Coffman, is a Republican. The CARERS Act, a broader bill that aims to repeal the federal ban on marijuana with respect to people who produce, distribute, or use marijuana for medical purpose in compliance with state law, includes similar provisions regarding banking.
The Justice Department and the Treasury Department have attempted to address the marijuana banking problem by issuing guidelines for financial institutions that decide to do business with marijuana merchants. Although intended to reassure banks leery of marijuana money, the memos also highlighted the grave civil and criminal risks involved, which could prove ruinous if this administration or the next decides to change course.
"In addition to the obvious public safety concerns cited by federal, state and local law enforcement officials, forcing these businesses to deal exclusively in cash makes it difficult for states to collect taxes, monitor transactions and enforce regulations supported by voters," said Dan Riffle, director of federal policy at the Marijuana Policy Project. "Allowing these businesses to access basic banking services is a critical step toward letting states regulate marijuana as they see fit without federal interference, a position virtually every serious contender for the 2016 presidential nomination has taken."