Backpage.com Says Screw Off to Squeamish Credit Card Companies by Dropping Fees For Adult Ads
Score one for sex workers, capitalism, and common sense.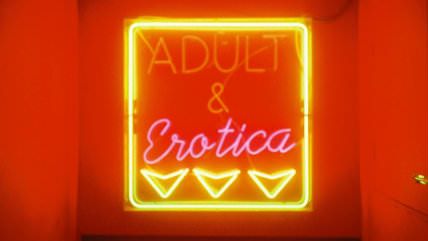 (j thorn explains it all/Flickr)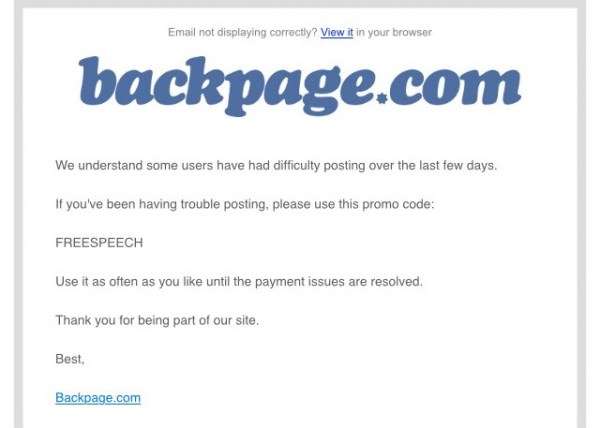 Backpage.com, the online classified-ad clearinghouse that's become a battleground in the new war on sex work, has announced that it will stop charging users to post ads in its "adult" section, at least temporarily. Until now, users could post free ads elsewhere on the site but were charged fees to promote in the adult section, which houses ads for escorts, strippers, and other erotic entertainers. So what's the big deal about Backpage switching up its fee structure? The change comes in response to Visa's and Mastercard's recent decisions to stop processing adult-ad payments, a move the credit-card companies made at the urging of overreaching state officials. So score one for sex workers, the free market, and common sense.
As Maggie McNeill explained here last week, Visa and Mastercard both made their decisions about Backpage under pressure from Cook County, Illinois, sheriff Thomas Dart. "We have objectively found [sites like Backpage] promote prostitution and facilitate online sex trafficking," Dart wrote in a letter to the credit card companies. "Institutions such as yours have the moral, social and legal right to step up on this pervasive problem and make a fundamental and everlasting difference."
"Under the guise of going after 'sex trafficking,'" notes McNeill, "prohibitionist politicians have been trying and failing to shut down Backpage—a commercial enterprise which has broken no laws—since at least 2011. The free speech implications alone are horrifying. And Sheriff Dart's pressuring Visa and Mastercard to reject adult-ad payments is nothing less than an end run around due process which affects not only his own fiefdom of Chicago, but every single place Backpage reaches via the Internet."
So, essentially, Backpage's move to make adult ads free is a big screw you to fearmongering, First-Amendment-hating, Internet-freedom-stifling nanny statists who think they can control financial-services firms, foreign-based websites (Backpage.com is owned by a Dutch company), and the way women choose to earn a living.
Or maybe it just made good business sense; with American Express stopping Backpage payment processing earlier this year, the only option left for purchasing adult ads after Visa and Mastercard pulled out was via Bitcoin—not the most mass-user friendly option. Adult ads account for a huge portion of Backpage.com activity, and without them it could lose a substantial amount of traffic and, hence, external-advertising revenue.
In an email to some registered users, Backpage.com indicated that the charge-free adult section may be temporary. "We understand some users have had difficulty posting over the last few days," said the email. "Sign up for a free account and enjoy posting free ads until the payment issues are resolved." (Emphasis mine.) Other users got a similar email, this one urging them to sign up for a free account using the promo code FREESPEECH.
h/t Mistress Matisse