SCOTUS Rejects 8th Amendment Challenge to Oklahoma Death Penalty Drug
"Some risk of pain is inherent in any method of execution."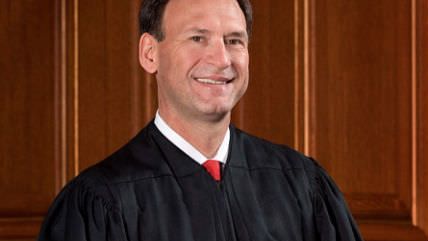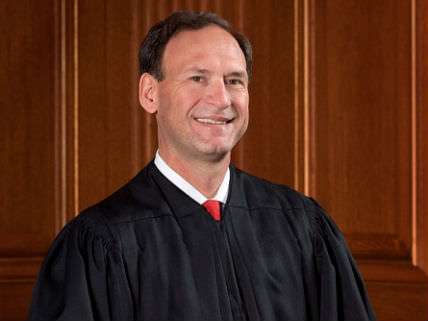 In a 5-4 decision issued today, the U.S. Supreme Court rejected an 8th Amendment challenge aimed at stopping the state of Oklahoma from using a potentially unreliable drug when carrying out the death penalty via lethal injection.
At issue today in Glossip v. Gross is Oklahoma's use of the drug midazolam to render prisoners unconscious and insensate during lethal execution. According to the petitioners, midazolam "is not approved or used as a standalone anesthetic during painful surgeries, because it is inherently incapable of reliably inducing and maintaining deep, comalike unconsciousness."
Writing for the majority, Justice Samuel Alito rejected that claim. "Testimony from both sides supports the District Court's conclusion that midazolam can render a person insensate to pain," Alito wrote. Furthermore, Alito declared, "because some risk of pain is inherent in any method of execution, we have held that the Constitution does not require the avoidance of all risk of pain…. Holding that the Eighth Amendment demands the elimination of essentially all risk of pain would effectively outlaw the death penalty altogether."
Alito's opinion was joined by Chief Justice John Roberts and Justices Antonin Scalia, Anthony Kennedy, and Clarence Thomas.
Writing in dissent, Justice Sonia Sotomayor denounced the logic of Alito's judgment. "If all available means of conducting an execution constitute cruel and unusual punishment," Sotomayor observed, "then conducting the execution will constitute cruel and usual punishment."
In a separate dissent, Justice Stephen Breyer, joined by Justice Ruth Bader Ginsburg, questioned whether the death penalty itself should be abolished. "I believe it highly likely that the death penalty violates the Eighth Amendment," Breyer wrote. "At the very least, the Court should call for full briefing on the basic question."
The Supreme Court's opinion in Glossip v. Gross is available here.