Michael Slager Indicted for Murder in the Death of Walter Scott
The North Charleston, South Carolina, officer fired eight rounds at Scott as he fled.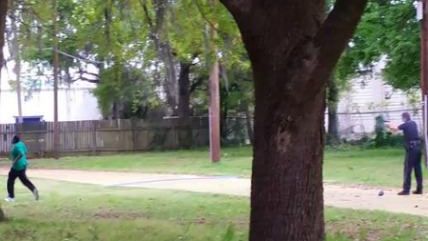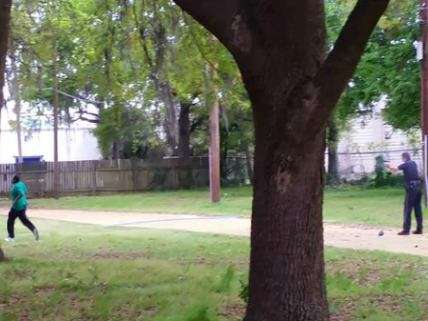 Today a grand jury indicted North Charleston, South Carolina, police officer Michael Slager for murder in the death of Walter Scott, the motorist he shot repeatedly in the back as he fled a traffic stop on April 4. Although Slager reported that Scott grabbed his Taser and therefore posed a threat, video shot by a passer-by shows Scott running away, apparently unarmed, as Slager fires eight rounds at him. The video also seems to show Slager retrieving an object—possibly the stun gun—and dropping it near Scott's body. After the recording emerged, Slager was fired and charged with murder, the same charge that was approved by the grand jury today.
Under South Carolina law, murder is "the killing of any person with malice aforethought, either express or implied." It is punishable by a mandatory term of 30 years to life, and the death penalty is possible if the case features aggravating circumstances such as torture, dismemberment, other violent felonies, or a prior murder conviction. The New York Times reports that "the case was presented to the grand jury on Monday morning, and the panel returned the indictment within a few hours."
In a column after the shooting, I argued that the incident illustrates both the importance of the right to record police and the extent to which cops disrespect that right.