Senators Pitch a Bill Legalizing Medical Marijuana in States That Allow It
The CARERS Act would eliminate federal interference with patients and providers.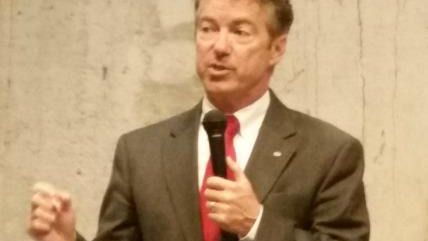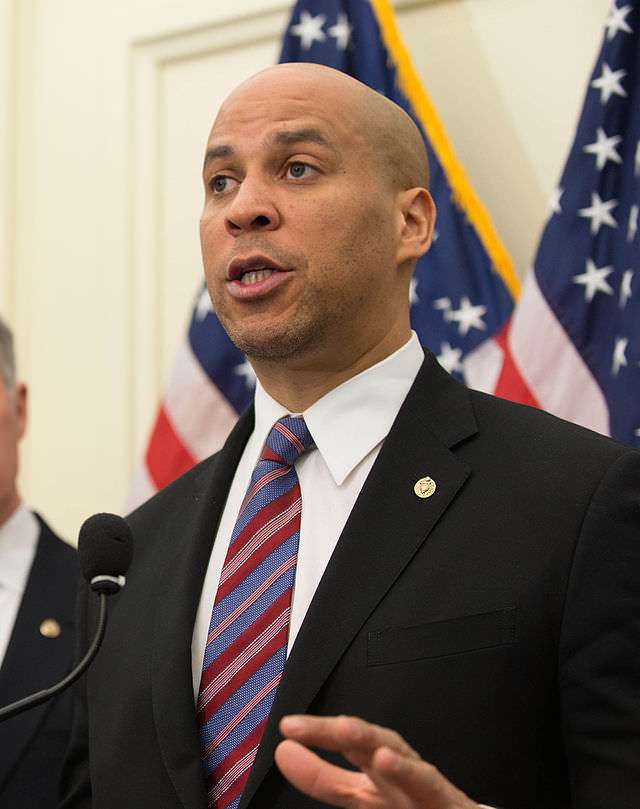 Today three senators—Rand Paul (R-Ky.), Cory Booker (D-N.J.), and Kirsten Gillibrand (D-N.Y.)—introduced a bill that would amend the Controlled Substances Act (CSA) so that the federal ban on marijuana does not apply to people who grow, supply, or use the drug for medical purposes in compliance with state law. By eliminating the legal basis for prosecuting patients or their providers in the 23 states that allow medical use of marijuana, the Compassionate Access, Research Expansion, and Respect States (CARERS) Act would provide more protection than the Justice Department's prosecutorial forbearance or the Rohrabacher-Farr amendment, which says the DOJ may not spend money to prevent states from implementing their medical marijuana laws. 
The CARERS Act is the first bill introduced in the Senate that would legalize medical use of marijuana. "We need policies that empower states to legalize medical marijuana if they so choose—recognizing that there are Americans who can realize real medical benefits if this treatment option is brought out of the shadows," Booker says. "Doctors and patients deserve federal laws that are fair and compassionate, and states should be able to set their own medical marijuana policies without federal interference." 
That includes interference from the Department of Veterans Affairs, which prohibits physicians who work in its medical facilities from recommending marijuana to their patients. The CARERS Act lifts that restriction. "This opens up a line of communication that has not been available in the Department of Veterans Affairs," says T.J. Thompson, a Navy veteran who uses marijuana to treat post-traumatic stress disorder. "It allows us to openly discuss [medical marijuana] with our doctors, and it allows doctors to recommend medical marijuana in states that have decided to legalize it."
The CARERS Act also would expand access to cannabis-derived medicine by changing the CSA's definition of marijuana to exclude cannabidiol (CBD), a nonpsychoactice compound that shows promise as a treatment for epilepsy and other conditions. In addition to the 23 states that allow medical use of the whole plant, 12 states have approved CBD as a medicine, but patients there have trouble obtaining it because marijuana cultivation remains illegal. The CARERS Act would allow transportation of CBD from states that allow its production to states that allow its use.
Kate Hintz, a New Yorker whose 4-year-old daughter suffers from a severe form of epilepsy known as Dravet Syndrome, notes that many families, upon hearing about the benefits of high-CBD marijuana for patients with drug-resistant epilepsy, "instantly packed up their belongings and headed to Colorado," where "they are known as 'marijuana refugees.'" She adds that "other families have begun to quietly travel back and forth, transporting medication across state lines to their children" and committing federal felonies each time they do. The CARERS Act would allow people to obtain this promising medicine without having to relocate or resort to legally perilous smuggling.  
Another change that the CARERS Act would make to the CSA is mainly symbolic, at least for now: moving marijuana from Schedule I, supposedly reserved for drugs that have no accepted medical use, to Schedule II, which includes medicines with a high abuse potential, such as morphine, cocaine, and methamphetamine. Rescheduling would not automatically make marijuana a prescription medicine, since any preparation doctors could legally prescribe still would have to be approved by the Food and Drug Administration. But moving marijuana to a lower schedule would officially acknowledge the evidence that it is a safe and effective treatment for symptoms such as nausea, pain, and muscle spasms.
Bill Piper, director of national affairs at the Drug Policy Alliance, says moving marijuana to Schedule II should be viewed as the beginning of a process that will require the federal government to re-evaluate marijuana's legal status, ultimately leading to cannabis-based medicines that doctors can prescribe. Suzanne Maria De Gregorio of the Parents Coalition for Rescheduling Medical Cannabis says even moving marijuana down one level could make hospitals and schools less reluctant to let patients use their doctor-recommended medicine and make the bureaucratic requirements for conducting research less daunting.
The CARERS Act would facilitate research in two other ways. It would eliminate the extra layer of review by the U.S. Public Health Service that is required specifically for studies involving marijuana, and it would instruct the Drug Enforcement Administration to license three sources of cannabis for research in addition to the National Institute on Drug Abuse. NIDA's monopoly on marijuana, a policy that does not apply to other Schedule I drugs, is a major barrier to research, forcing scientists to beg for supplies even after their studies have been approved by other agencies.
Another provision of the CARERS Act goes beyond medical marijuana by eliminating legal barriers to banking for state-licensed cannabusinesses. Borrowing language from the Marijuana Businesses Access to Banking Act of 2013, the bill would bar federal prosecutors and regulators from penalizing financial institutions for serving "marijuana-related legitimate businesses." It would also relieve banks of the requirement to file "suspicious activity reports" on such customers. "Cannabis-related businesses of all kinds would no longer face the dangerous and absurd situation of being denied basic banking services," says Aaron Smith, executive director of the National Cannabis Industry Association.
"Almost half the states have legalized marijuana for medical use," says Michael Collins, policy manager at the Drug Policy Alliance. "It's long past time to end the federal ban. This bipartisan legislation allows states to set their own medical marijuana policies and ends the criminalization of patients, their families, and the caregivers and dispensary owners and employees who provide them their medicine."