Tonight on The Independents: Benghazi, WHCD, Obscure Fed Agencies w/ Guns, Bullying, Cinco de Mayo, Gavin McInnes, Sherrod Small, Rep. Chris Stewart…Plus You Pick the F-Block, and Sexy After-Show!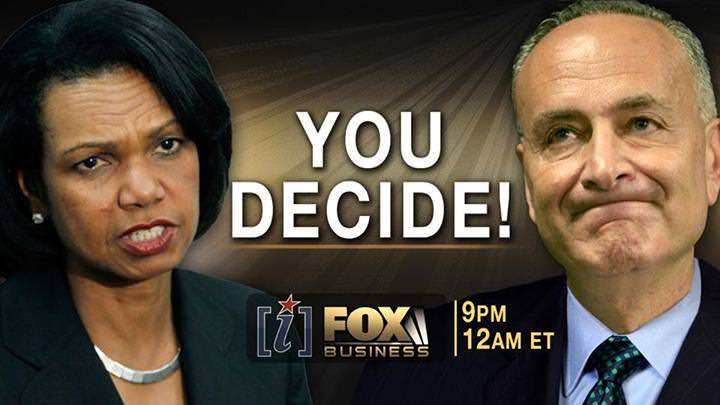 Tonight on The Independents (Fox Business Network, 9 p.m. ET, 6 p.m. PT), dream-team Party Panelists Gavin McInnes (filmmaker/TakiMag casualty) and Sherrod Small (comedian/race warrior) will be on not two but three segments, because they are insane people and why not? First three topics will be the latest on Benghazi, mop-up from the White House Correspondents Dinner, and the furor over Saturday Night Live's latest slavery joke. The fourth topic will be your choice, via vote over at The Independents Facebook page: Either Sen. Chuck Schumer (D-New York) calling for a palcohol ban, or former secretary of state Condoleeza Rice withdrawing her name from a Rutgers commencement address.
Rep. Chris Stewart (R-Utah) will be on to talk about his proposal for disarming federal agencies such as the Bureau of Land Management. The co-hosts will weigh in on a proposal by the City of Carson (Calif.) to outlaw bullying. There will be some reliable jackassery about Cinco de Mayo, you can be sure. And the after-show can be found at foxbusiness.com/independents beginning at 10 p.m. sharp.
Follow The Independents on Facebook at facebook.com/IndependentsFBN; follow on Twitter @ independentsFBN, (Tweet out during the show and we might use your wit). Click on this page for more video of past segments.