Warrantless Surveillance Info to Be Used in Terrorism Case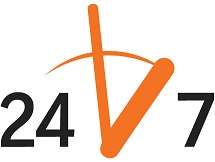 Earlier in the year, the Supreme Court threw out a challenge to the expansion of the Foreign Intelligence Surveillance Act's (FISA) secret programs, with the nicely tail-eating explanation that because the targets of surveillance were kept classified, nobody actually has standing to challenge the law because they didn't know they were being targeted.
Times have certainly changed since then, and now we know, thanks to Edward Snowden, that the targets include just about everybody.
Now, the Justice Department has announced it will be using information from warrantless surveillance as evidence in a case against Jamshid Muhtorov, accused of providing support to an Islamic terrorist group that was active in Uzbekistan. He had been living in Aurora, Colo., and was arrested in Chicago in 2012. The case will now likely give an opportunity for an actual legal challenge to the federal surveillance programs that will likely go to the Supreme Court yet again.
From The Guardian:
In the Muhtorov case, the FBI obtained email communications from two accounts that Muhtorov used, according to the court papers. The FBI also obtained communications originating from Muhtorov's phone lines. In one call, Muhtorov told an associate that the Islamic Jihad Union said it needed support, an FBI agent said in an affidavit filed in the case. The associate warned Muhtorov to be careful about talking about a founder of group, the affidavit stated.

The FBI also said Muhtorov communicated with a contact with the group by email using code words, telling a contact that he was "ready for any task, even with the risk of dying".

Muhtorov and another man, Bakhtiyor Jumaev, are suspected of plotting a terrorist attack planned by the Islamic Jihad Union, an FBI agent said in an affidavit. The group first conducted attacks in 2004, targeting a bazaar and police, and killing 47 people. The organisation subsequently carried out suicide bombings of the US and Israeli embassies and the Uzbekistani prosecutor general's office in Tashkent, Uzbekistan.
Read the whole story here.
Follow this story and more at Reason 24/7.
Spice up your blog or Website with Reason 24/7 news and Reason articles. You can get the widgets here. If you have a story that would be of interest to Reason's readers please let us know by emailing the 24/7 crew at 24_7@reason.com, or tweet us stories at @reason247.